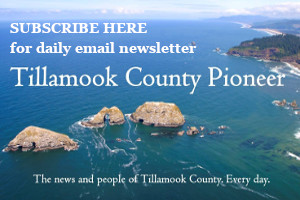 The Bay City Arts Center (BCAC) is pleased to announce the first in its 2021 Live-stream Concert Series with a jazz performance by guitarist John Stowell and saxophonist Rob Scheps, Saturday, January 30th, starting at 7PM. This special jazz concert is being co-produced by Graham Nystrom, Station Manager at Coast Community Radio (CCR) in Astoria, and will live-stream from the Bay City Arts Center's Facebook page, @baycityartscenter.
Viewers can access the concert directly through Facebook or click the link in the new "upcoming events" page on the BCAC's website, baycityartscenter.weebly.com. The event marks the first co-production between the BCAC and CCR, and the launch of a partnership that
promises to significantly upgrade the Arts Center's audio-visual production and broadcasting capabilities.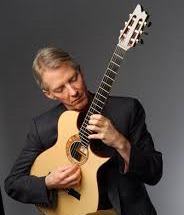 John Stowell has been hosting and performing jazz concerts at the BCAC for over 20 years, attracting a growing audience of local jazz lovers, and delivering world-class performances. He has performed and taught in over 20 countries in his 45-year career (www.johnstowell.com).

Rob Scheps is a long-timecollaborator, well known in the jazz world for his mastery as a saxophonist and flutist, as well as a radio personality on Kansas City's LiveJazzKC.com and Bay City's KAYN, 92.9FM.
The January 30th concert is the first in a series of live-streaming concerts planned for the 2021 season. A second jazz concert is scheduled for Saturday, April 24th, and will again feature John Stowell with the critically acclaimed jazz singer Anandi Gefroh. Jazz in Bay City is made possible by the generous support of sponsors Matt Toshima, John Stowell, Rob Scheps, Graham Nystrom and the BCAC Board of Directors. Those interested in supporting or sponsoring the BCAC's concert series are encouraged to email baycityartscenter@gmail.com.
The Bay City Arts Center is a community workshop, gallery, art school, auditorium, dining hall, recording studio, and radio station wrapped up in one historic building in downtown Bay City. It's also a collection of volunteers and friends who come together in the name of community, art, expression, and reverence for the beauty of the North Coast. The BCAC looks forward to resuming all of its popular programs and events when possible. To learn more or become a member, visit its website: baycityartscenter.weebly.com.
What: Live-Stream Jazz Concert featuring John Stowell and Rob Scheps
Where: Bay City Arts Center's Facebook page, @baycityartscenter
When: Saturday, January 30th, 7:00PM