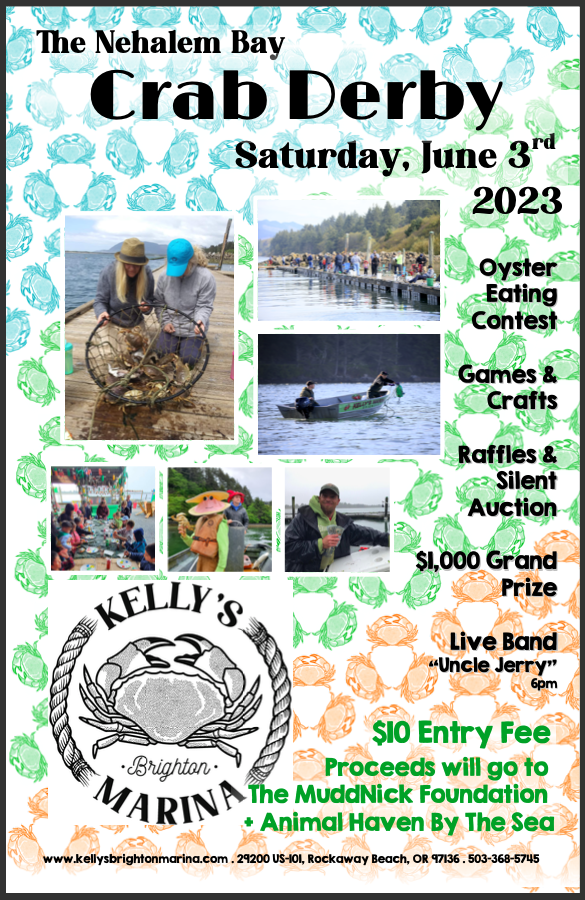 Story, Photos & Video by Don Backman
"Look at the little fish."
"Can you carefully put them in the water?"
A small crowd of excited preschool children, parents, staff, and volunteers assembled at Al Griffin Memorial Park in Bay City to release Chinook salmon into Patterson Creek on Friday afternoon December 2nd. The Bay City and Garibaldi branches of the Tillamook County Library's egg-to-fry program raised the spring chinook for about a month. "They got them as eyed eggs," Ron Rehn, the Oregon Department of Fish and Wildlife's (ODFW) Northwest Coast Step Biologist explained. "The kids got to watch the egg sack get absorbed. They are being released as unfed fry."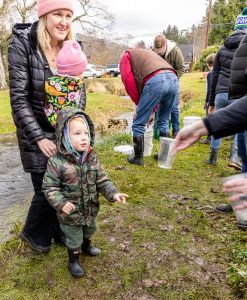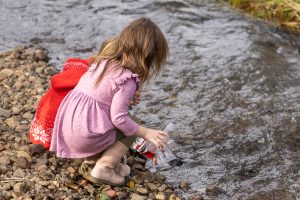 Ron Rehn and the volunteers carefully dipped the tiny fish from buckets and put them into cups in the excited kids' hands. Each child then carefully carried the cups down to the creek and released them into the water.
"This is a great way to partner with ODFW. I've learned a super lot about salmon," Bay City library director Jennifer Wells commented. "It's a great way for kids to learn about life cycles."
"They are super excited." Parent Marly Littlefield said after encouraging Makenli and Lucy as they carefully carried their cups to the water. "They have been watching the fish grow." The two girls had very carefully carried the cups in both hands, each with a tiny fish in it.
A steady stream of kids releasing fish soon emptied the buckets. "This is a really good example of what you can get with partnerships," Tillamook County Library Director Donald Allgeier said. The families and children soon scattered and the event was over. The newly released fish were left to their life cycles, and excited children left with a feeling of a job well done.