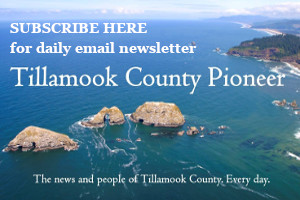 Even though we don't have a professional football team, we know many Oregonians are excited about the upcoming Super Bowl. While the occasion usually calls for an all-you-can-eat buffet of snacks and an assortment of friends, COVID-19 continues to spread in Oregon and across the country. That's why the safest way to enjoy the game this weekend will be at home with the people you live with.
Here are some low-risk ways to celebrate the Super Bowl:
Host a virtual watch party with loved ones and friends. Have everyone tune in on the same broadcast and celebrate each touchdown (or lack thereof) in virtual unison.
Plan Super Bowl festivities with those you live with.
If you have a large enough outside area, such as a covered porch or deck where members of your bubble can maintain six feet of distance, you can consider hosting a small outdoor gathering. If you do so, it's important that you and your guests wear face coverings at all times, maintain six feet of physical distance from each other, wash your hands regularly, avoid crowded, poorly ventilated indoor spaces and prepare separate food and drinks for separate households.
If you choose to go this route, be sure to also keep the updated Oregon County Risk Levels in mind.
Extreme: Limit outdoor gatherings to six people, with no more than one additional household.
High: Limit outdoor gatherings to eight people, with no more than one additional household.
Moderate: Limit outdoor gatherings to no more than 10 people, with no more than one additional household.
Lower: Limit outdoor gatherings to no more than 12 people, with no more than three additional households.
Learn more about Oregon's County Risk Levels and the CDC's recommendations on small gatherings.
Oregon counties have new outdoor dining guidance
Outdoor dining guidance is now updated for Oregon counties. As of Friday, Jan. 29, restaurants, bars, distilleries and tasting rooms in all Oregon counties may allow the following:
Outdoor structures that have a temporary or fixed cover, like an awning or roof, as long as there is at least 50% of the square footage of its sides open for airflow. The enclosed sides may not be adjacent (next to) each other.
See the illustration below for an example of a structure that meets the outdoor dining requirements. Read the full guidance.
Facebook Live Q and A: What will school look like this spring?
We know parents have many questions about what school might look like this spring. Oregon Health Authority (OHA) is hosting a Facebook Live event on Wednesday, Feb. 3 at 1:30 p.m. Oregon Department of Education Director Colt Gill and OHA Deputy State Health Officer and Epidemiologist, Dr. Thomas Jeanne will answer your school-related questions. Join in English or Spanish.