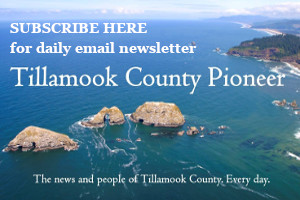 The U.S. Department of Health and Human Services Office of Inspector General reports that fraud schemes related to COVID-19 continue to spread.    According to the U.S. Department of Health and Human Services, "Fraudsters are offering COVID-19 tests, HHS grants, and Medicare prescription cards in exchange for personal details, including Medicare information." The Department reports that scammers are often posing as COVID-19 contact tracers and executing their schemes via telemarketing calls, text messages, social media platforms and even door-to-door visits.  
While the Oregon COVID-19 Contact Collaborative continues its efforts to stop the spread of COVID-19 through contact tracing,  here are some reminders about how to spot a fraud. Contact tracers will never ask you for your social security number, immigration status, credit card number, bank account or billing information.
Also, as vaccine distribution begins, know that you will not be asked for money to enhance your ranking for vaccine eligibility, nor will you be asked for personal information to secure a vaccination.
If you suspect you have been subject to COVID-19 health care fraud, report it immediately online or call 1-800-447-8477.    For more information, visit OIG.HHS.GOV.
Oregon students: Create a PSA for #SafeHolidaysOR contest
This month, Governor Kate Brown launched the Covid-19 #SafeHolidaysOR Public Service Announcement video contest, open to all Oregon students, asking them to create and share a video on how we can safely celebrate the holidays this year.
To enter, students must create a 30-second-or-less video explaining how they will safely celebrate the holidays during the COVID-19 pandemic and post their entries here. If you have issues submitting a video, please email your submission directly to Sarah Dean at Sarah.Dean@Oregon.gov.
Those with winning submissions will be invited to participate in a video call with Governor Brown and have their videos shared across her social media platforms. Entries are due Dec. 18. The full list of rules can be found here.
If you need some inspiration, here are some lower-risk ways to celebrate from OHA, which you can incorporate into your video:
Holding virtual parties and meetings with your loved ones
Sharing gifts with your family members
Virtual prayer sessions to observe religious holidays
Visiting uncrowded outdoor venues, like 

Christmas

 tree farms, with members of your own household
Hosting socially distanced outdoor gatherings instead of indoor gatherings, e.g., with heat lamps in groups of less than 6 people
Driving with members of your own household to view holiday light displays
Gift shopping online
Frontline health care workers receive first COVID-19 vaccinations in Oregon
On Wednesday December 16th, there was a glimmer of light for people in Oregon – the first COVID-19 vaccinations were given to frontline health care workers. Governor Brown was joined by Patrick Allen, Director of  Oregon Health Authority (OHA), frontline health care workers and representatives from Legacy Health and Oregon Health & Science University in Portland, as well as Saint Alphonsus Medical Center in Ontario, at a news conference to commemorate the event.
Ansu Drammeh, a critical care nurse in the Cardiovascular Intensive Care Unit at Oregon Health and Science University (OHSU), spoke before receiving the vaccine. Drammeh spoke of how difficult the last 10 months have been for him and his ICU colleagues, saying that they felt at times as if the pandemic would never end.
Photo from left: Joe Ness, M.H.A., R.Ph., senior vice president and chief operations officer at OHSU Health looks on as Ansu Drammeh, R.N., B.S.N., OHSU cardiovascular intensive care nurse, receives his first dose of COVID-19 vaccine from Ryan Thrower, the first dental resident in the United States to administer a COVID-19 vaccine.
Drammeh said, "But today, all that is changing. For the first time in almost a year, we can finally see a light at the end of the tunnel. For the first time in what seems like forever, we finally have hope.
This vaccine and others like it are essential to bringing this nightmare pandemic to an end. That's why when asked whether I would like to be among the first to be vaccinated, I, and many of colleagues, didn't hesitate for a second.
Drammeh was quick to point out that it's important to continue wearing masks, practicing physical distancing and staying home as much as possible until the vaccine is available to all Oregonians.
Mayra Gomez, a registered nurse at Legacy Emanuel Medical Center, who was also vaccinated today, spoke of her desire to be an example for her community as COVID is disproportionately affecting persons of color. See the video by clicking on the image below.
Weekly report shows decline in daily cases
OHA's COVID-19 Weekly Report, released today, shows a drop in weekly cases, deaths and people hospitalized for COVID-19. Here are some key numbers:
OHA reported 9,222 new daily cases during the week of 

Monday

, Dec. 7 through 

Sunday

, Dec. 13, an 11% decrease from the previous week, reversing a trend of seven consecutive record high weekly case counts.
There were 491 people hospitalized for COVID-19, a slight decline from the previous week.
There were 116 reported COVID-19 reported deaths, down from 133 the previous week.
People age 20 to 49 have accounted for 55% of the cases, while people 70 and older have accounted for 76% of the deaths.
There were fewer tests for COVID-19 reported for the week of Dec. 6 through Dec. 12. The number of COVID-19 tests administered to Oregonians dropped to 149,243 from 170,964 the previous week. The percentage of positive tests was lower, at 7.4%.
The OHA Outbreak Report publishes data on COVID-19 cases and deaths in care facilities; senior living facilities and congregate care settings and on active and resolved COVID-19 outbreaks.