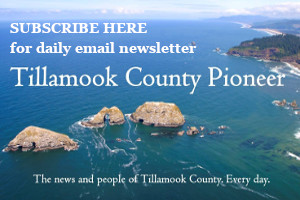 Beach accesses and beach access parking areas in Clatsop County are closed. Beach closures include state parks and waysides and the City of Seaside. Officials strongly urge the public to "Stay Home, Stay Safe."
WHAT IS CLOSED?
-Beach access roads and parking areas at Delaura Beach, Sunset Beach, Del Rey Beach and Gearhart are closed. No vehicles allowed on the beach.
-THE BEACH AT SEASIDE IS CLOSED TO EVERYONE.
-Fort Stevens State Park and all beach access roads in it are closed.
-All other State Park sites including Ecola State Park, Hug Point, Tolovana Wayside, Arcadia Beach are closed.
The beach itself – EXCEPT AT SEASIDE – is NOT closed.
WHY? To prevent overcrowding at beach destinations.
WHY NOT CLOSE THE BEACHES COMPLETELY?
We are taking this step in the hope it will prevent overcrowding without the need to completely close the beaches.
QUESTIONS? Call Clatsop County Informatione line at 503-325-8500, Monday through Friday 9 am to 5 pm, or go to the Clatsop County Facebook page.