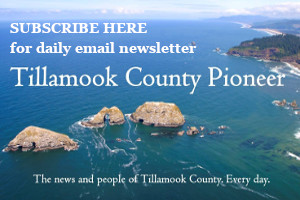 (June 7, 2023-NEWPORT, Ore) – It's a busy time of year on the Oregon coast with visitors sharing the beaches with seals and sea lions. ODFW asks beach goers to keep away from seals and sea lions resting on the beach or rocks.
Pacific harbor seal pupping season is in full swing, A harbor seal mother often leaves her pup alone on shoreline rocks or the beach while she feeds in the ocean. This is an important time for her to refuel and later feed her pup, but she is unlikely to rejoin her pup if there is activity nearby.
Other marine mammals seen on beaches in summer include California sea lions stopping to rest during their journey south to breed. And elephant seals are molting now – while it isn't pretty, these animals are not sick.
All marine mammals are protected by the Marine Mammal Protection Act. It is a violation of federal and state laws to harass, touch, or feed marine mammals.


The Oregon Marine Mammal Stranding Network is primarily a volunteer organization. It generally does not provide rehabilitation services to harbor seals, elephant seals, and California sea lions in accordance with ODFW's policy on marine mammal rehabilitation .
If a marine mammal is obviously injured, sick or being harassed, people can report to the Oregon State Police TIP line at 1-800-452-7888.