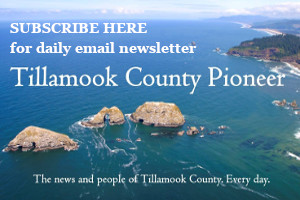 By Robin Swain
Bedrock.LA, located at Echo Park in Los Angeles, California, was founded by Cosmo Jones, Phil Feinman and Kamran V in 2009. Inspired by a need for studio space that was affordable, they stumbled across the space in Echo Park. Their goal was to create a place where bands could rehearse before going on tour and a place to record. A place with good gear that was maintained and writing rooms.
Bedrock.LA became that place. Each room filled with good vibes, a PA and sound treatment, a natural place of collaboration for musicians and creations of bands. It was a place of great energy and creativity. From Florence and the Machine, "Weird Al" Yankovic #1 Grammy award winning record to the many independent bands who rehearsed and recorded there and to the bands that were yet to be.
According to their farewell on Facebook, "Real estate developers consistently market arts culture to sell and rent properties in neighborhoods like Echo Park, only to extinguish these very communities in favor of their bottom line." While many asked to find a place to keep it going, the reality was any place that Bedrock could have been recreated at was six times the rent they were paying. It just wasn't feasible.
In Decemeber 2022, while we were ramped up for holiday celebrations with friends and family, Cosmo Jones headed to LA to meet up with his partners for that final farewell to Bedrock.LA. "Businesswise, make sure you own the building! Musically, collaboration trumps industry B.S. When musicians control their own property and publicity, they can grow creatively," commented Jones regarding the loss. At the Estate sale, where equipment was sold along with pieces of their hearts and souls. It is the heart and soul that will keep the dream alive. Like dandelion seeds floating in the wind, the Bedrock.LA story will be told, and the seed will be planted, and creativity will grow.
One of those seeds floated into Rockaway Beach, OR, following Cosmo Jones back to his new home, as one of the co-owners of the Rockaway Roastery. He planted that seed with Michael Simpson in the music department at Neah-Kah-Nie High School Choir, with a donation of instruments and equipment for a recording studio and live music productions, valued at $50,000.

Michael Simpson has an advanced degree which allows him to teach dual credit courses. However, he teaches 400 students in the NKN District from pre-school to 12th grade. "People see me a few hours here and a few hours there, going from one school to the next in the district. I think many are under the impression that I work part-time. This does not allow him time to create a dual credit curriculum for his High School students. "We really need another music teacher on staff so we can truly serve all of our students." Michael Simpson continued, "Not everyone plays sports. We need to give equal time and opportunities to those students whose talents lie in music and other creative arts. They deserve to build their college resume, as well. Right now, it is Russell Zaugg and me, we are the music and choir department for pre-K to 12th grade."
Ashely Hamann a senior at NKN added, "This is a good foundation, based on this donation of sound equipment and instruments, we feel that we can grow opportunities and expand the program. This is going to change people's lives."
Haylee Wahlbeck a senior at NKN, chimed in, "Many students have been with Mr. Simpson since kindergarten. I Have been in the Choir for four years. Mr. Simpson encourages us to grow and learn multiple parts. This in turn gives us the courage to go after our dreams. Being encouraged to pursue our creativity is a really big deal."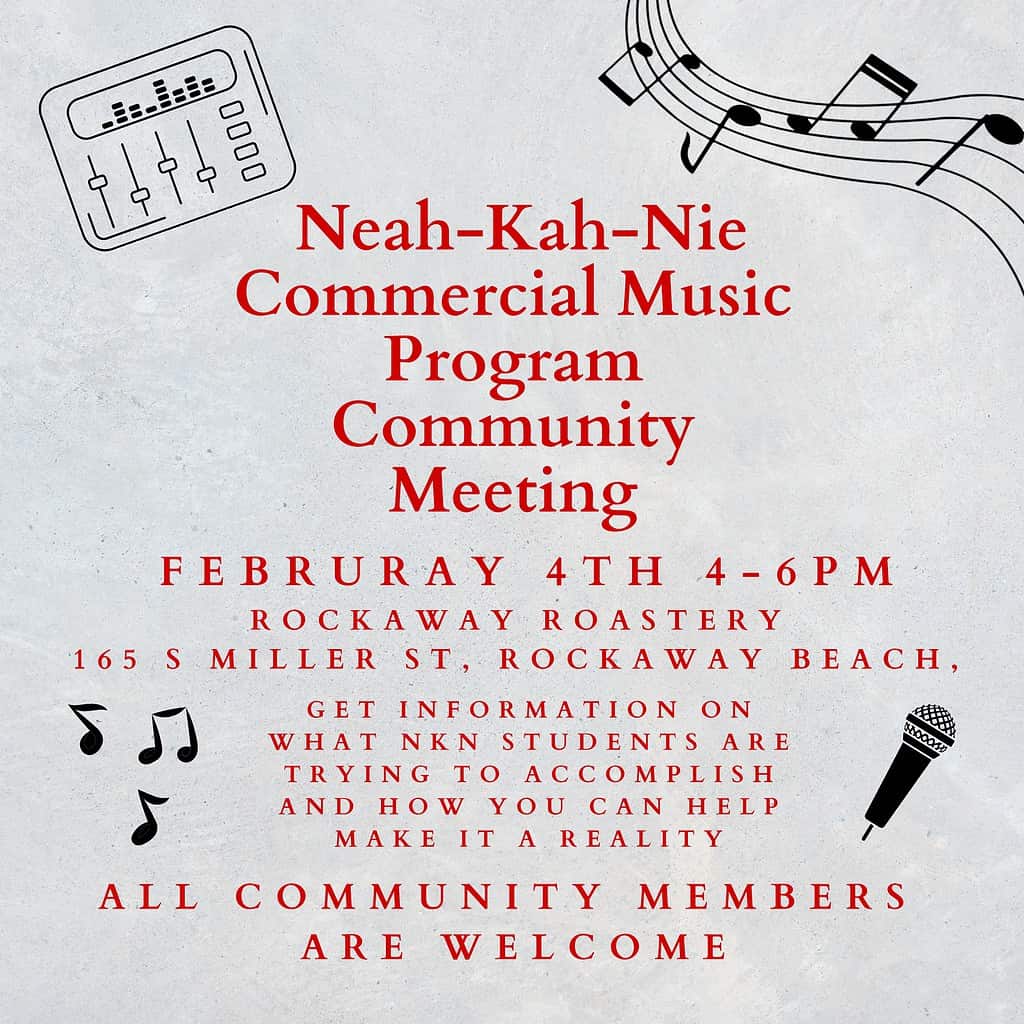 Neah-Kah-Nie Superintendent, Paul Erlebach said, "This is exciting. We are greatly appreciative of this donation. I am especially proud of how our students articulate their needs and dreams. The reality is, now we need to build a sound room and much more. It is going to take everyone in our school district to make this happen."
To learn more about the Neah-Kah-Nie Commercial Music Program, please come to our Community Meeting, February 4th 4-6pm at the Rockaway Roastery 165 S Miller St, Rockaway Beach. All community members are welcome!