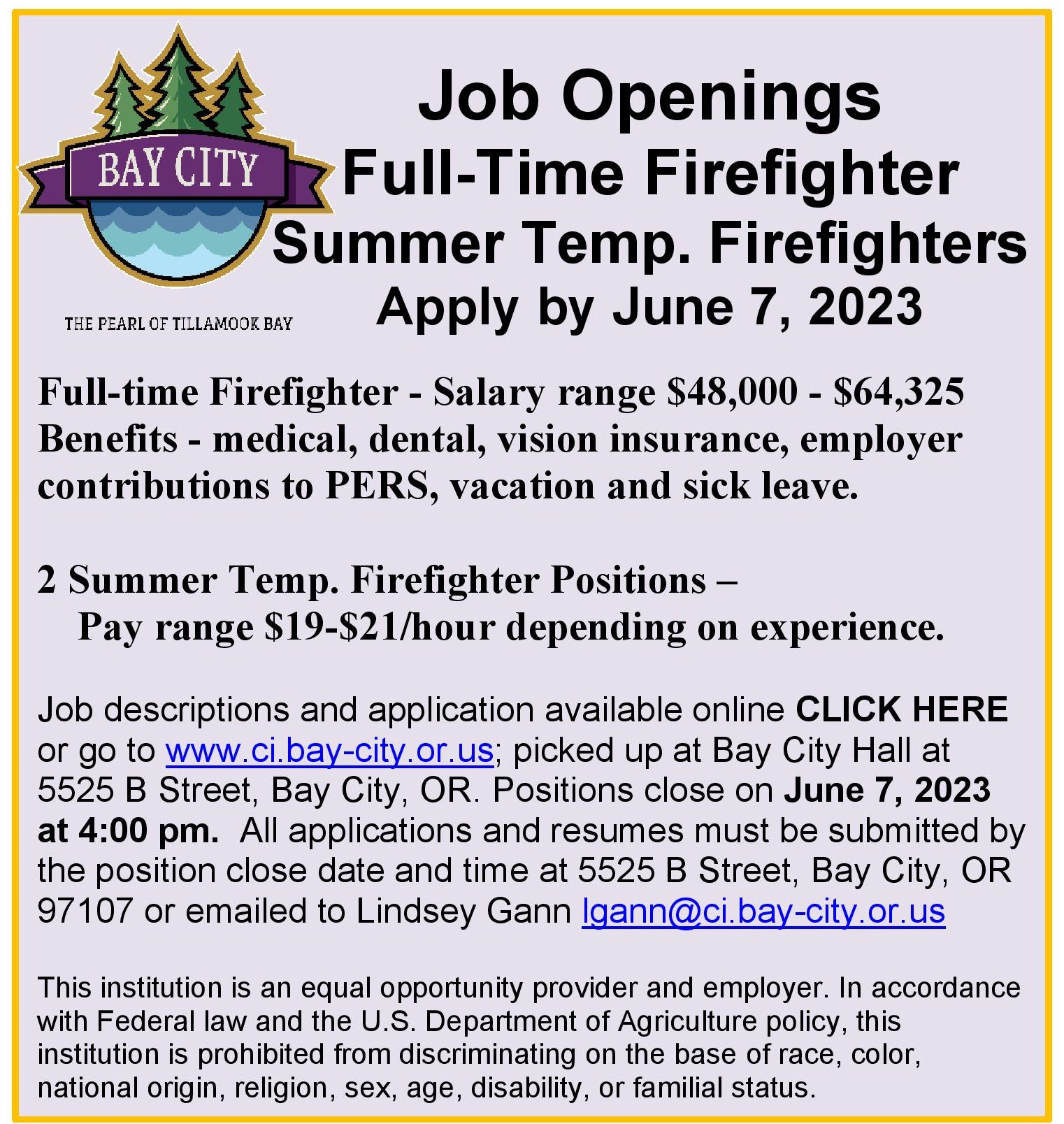 The coronavirus has many local nonprofit organizations and businesses re-structuring and revising "how they do business." One of the first to announce was Art Accelerated with closing the artist's cooperative gallery on Third Street the end of May. And then a grant to continue to fund the organization's art supply program for local students so art supplies went home with students at the end of this unusual school year.
Local non-profit art organization, Art Accelerated, gratefully acknowledges receipt of granting from the Oregon Community Fund specifically from the Fred W. Fields fund. Grant money received will be applied to the current project of assembling and distributing art supply kits to children throughout Tillamook County for their creative use over the summer months. Currently, 75 kits have been distributed and plans are underway to continue distribution for as long as donations make the effort possible. If you would like to contribute, or for more information regarding this project, please go to artaccelerated.org
Art Accelerated sincerely appreciates all contributions towards this effort of helping bring art to our County's kids this summer.
Art Accelerated announces Artist Meet up and Sketch Crawl at Hoquarton Park in downtown Tillamook
Art Accelerated, local non-profit art organization, invites you to Hoquarton Park and Trail, Saturday, July 11th from 10AM until around noon for a sketch crawl. This is a chance to connect with fellow artists while maintaining safe space and enjoying a beautiful day outside before you visit the Farmers' Market or grab lunch somewhere!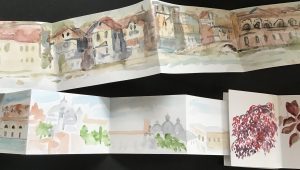 Registration includes an accordion-style sketch book and pencil. Artists are welcome to bring their own supplies in a medium of their choice. The event is designed to be a low-key gathering of artistic minds and meant to establish a dedicated time to create along the picturesque Hoquarton Park. Viewing platforms of the water, native plantings along the trail—you choose the scenes that speak to your heart and then capture on paper.
Come join the creative fun Saturday, July 11th at 10AM. Look for the Art Accelerated sign. Extra supplies will also be available for purchase. To register and additional information, go to: Eventbrite, Facebook, or artaccelerated.org
As residents and visitors walk or drive on Third Street in Tillamook, they may have noticed the windows at 1906 becoming empty of local artists' work in the last few weeks. The sandwich board declaring the gallery open has been off the sidewalk since March. During this time of social distancing and small business restrictions, Art Accelerated has complied with government recommendations for the safety of its patrons and volunteers by closing its doors to customers and those seeking instruction. With revenue from classes and sales in decline because of the COVID-19 safety measures and no foreseeable opening in sight, the board of directors decided to stop spending money on rent and has closed the gallery and annex space in late May.
The non-profit organization will continue, however, to provide art events and classes in the future.
Art Accelerated _ Blink You Miss it began with PopUp Art shows in 2015 through early 2017, and in June 2017 the organization opened the Gallery space at 1906 3rd Street. In January 2019, the classroom (known as the Annex) opened behind the gallery and has been a hub of activity. Painters, sketch artists, toddlers, writers, and students have all used the space for creativity and fun. Art has been created and shown at various businesses throughout Tillamook. Art Accelerated designed activities to bring people into the downtown blocks during the road construction. The group has collaborated with businesses and other non-profits to bring art to the people of Tillamook County. Since the decision to close was made, artists have been coming to the gallery to pick up their work and are expressing their perspectives about this time and chapter of the organization's history. As the full name suggests, if one does not take advantage of current offerings, they may soon be gone.
Non-profit organizations can struggle financially, but Art Accelerated has been making ends meet with grants, paint night fundraisers, classes for children and adults, and special events. Free experiences such as painting rocks for Quilt month, card making on Small Business Saturday, monthly Open Mic, Writer's MeetUp, ArtWalks, and Sip+Shop readings brought many visitors in to the gallery and downtown businesses. These have all been extremely popular. The last reading night in February was Robert Freedmen's "Telling Our Stories." The writer's end reading had 35 people in attendance, which shows people are excited about the work being offered through the organizations' efforts. At present, the Writer's MeetUp is online and Robert Freedmen's group continues by email. Online gallery of our artists' works and art supply raffles on Facebook showcased many wonderful young people's artwork.
The popular "rainbow" artwork
The online interest in art spurred the board to apply for grants to supply free art supplies to some of Tillamook County's children. This endeavor is being completed as the end of the school year is near. Funding for this initiative has been generous. If you are interested in volunteering or donating for this project or others, please contact Art Accelerated at: artaccelerated@gmail.com.
Art Accelerated plans to continue its popular activities when conditions are right. Additional possibilities await as the artists and board of directors come up with new ideas for artists of all ages and those who appreciate their work. Christine Harrison, a founding member of the group and a dynamic artist in her own right said this about the organization, "In talking with Tam Hulburt this weekend, she made me realize we have made the bold hard steps to make art events happen here. Art Accelerated always had something happening downtown. We are confident there is now, a clear interest and desire for the arts here, and we look forward to an artful future in Tillamook County! We thank you, each one, for all of the ways you have continued to support our efforts."
Upcoming events and activities will be posted on Art Accelerated's Facebook page and their website artaccelerated.org.