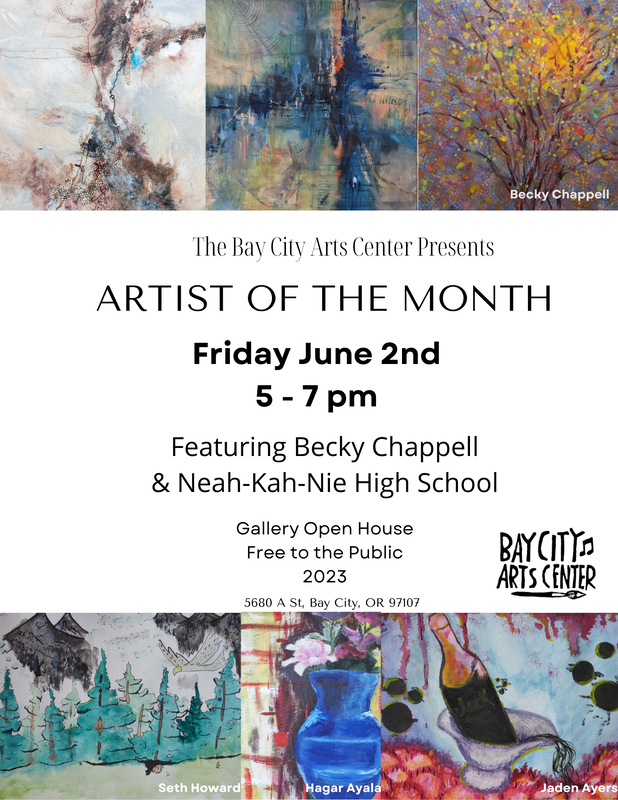 EDITOR'S NOTE: As a true Tillamook County Pioneer, and local historian, we are pleased to have Don R. Best provide regular stories about the "Best" of History from throughout Tillamook County. Don gave a special presentation on Rockaway Beach history on July 4th where he took his audience through Rockaway's history — with a hop, skip and a jump. The Pioneer will feature these history stories from time-to-time, including never before seen maps, images and more. Come along with the "Best" of history and relive our county's past.
By Don R. Best, Tillamook County Pioneer
Don Best was born and raised in Northern Tillamook County.  He "explored, hunted and fished the seasons around" during his formative years along the beautiful coast of Oregon. After college and serving his country in the air part of the Navy, he returned to Oregon… after several decades of "living in the city" he returned to the land of his birth to care for his mother in 1991.
He began to take pictures of his native lands, bays, rivers, seas and mountains to share this God-given beauty with others. When asked to explain the beauty of his images, Don just smiles and says, "God's better at posing than I am at taking pictures… so it just works out." Don's photos are featured here on the Tillamook County Pioneer website, and you can see (and purchase them) at www.donbestphotography.com
The original settlers of Tillamook County area were, of course, the local Native American tribes that thrived and prospered all along the coast and bays of what is now Tillamook County. It was estimated that at one time 22,000 Native Americans lived along the Northwest coast of Oregon in what is now Tillamook and Clatsop county but their numbers were drastically reduced by the 9.2 earthquake and tsunami on January 26th, 1700 and in the late 1700's smallpox, measles, influenza and other diseases had killed an estimated 28,000 Native Americans in western Washington and Oregon brought by the first EuroAmerican settlers and maritime sailors.
As maritime trade along the West Coast increased in the 1600's, several of the ships were lost at sea or became shipwrecked along the Pacific Coast. One of these ships (circa 1695-1698) was carrying beeswax from Manilla, intending to deliver it's cargo to south and central American monasteries to be made into candles,  but wrecked on what is now called the Nehalem Spit or Manzanita Beach. It was reported that as many as 30 sailors survived and lived among the Native Americans, took wives and raised families.
In May of 1792, Captain Robert Gray sailed into the Columbia River becoming the first recorded European to navigate this "River of the West".  He and his crew also entered a small bay now called Tillamook Bay. As the crew was taking fresh water and hay back to the ship, one of the crew members left his cutlass laying on the ground and it was picked up by one of the local Indians and when the sailor tried to retrieve it from the person who took it, he was brutally murdered and the rest of the ship's crew had to run for their lives to get back to their ship. Capt. Gray called this place Murderer's Harbor.
In 1804-1806 the Lewis & Clark Expedition was the first American expedition to cross the western portion of the United States. On November 24th, 1805 the party voted to move their camp to the south side of the Columbia River and they constructed "Fort Clatsop" a few miles southeast of the present day city of Astoria.  Thus establishing the first American presence there. During one of Clark's adventures, he traveled south along the coast into Tillamook County and drew a map of the Tillamook Bay area from the information given to him by a local Indian.
In the year 1841, a missionary, Joseph Frost, who resided in Clatsop Plains, ran out of supplies and hired an Indian to take a small crew down the coast thru Tillamook County to go to the missionary headquarters along the Willamette River.  They had to cut a new trail through heavily overgrown hillsides and valleys all the way down coast as far as Cascade Head where they headed east until they reached their mission headquarters and bring back 58 head of cattle and several horses back the way they way they had come. This EuroAmerican missionary was not the first recorded "settler" because he did not stay in Tillamook County area but was one of the first to travel through this area.
In 1851 the first true settler, named Joe Champion arrived by whale boat that was rowed by two of his friends and delivered him to what is now known as Kilchis Point where a large population of Native Americans lived. Joe Champion asked Chief Kilchis where he might find a place to live amongst the Indians. Chief Kilchis showed him a tree which had a large opening at the base of the tree.  Joe Champion accepted the chief's offer and he became the first Tillamook County settler.
In 1852-1854 many other settlers started arriving in the Kilchis and Tillamook valley. Many of the familiar names of today are from the first settlers: Vaughn, Trask, Smith, Dougherty, Higinbotham, Alderman, and many unfamiliar names such as Lyman, Pervine, Tripp, Thomas, Quick, Keaton, Clark, Hague and many more.
The Census Roll for 1854 Territory of Oregon, Tillamook County was 42 males and 34 females of various ages:
33 Males over 21 years of age
3 Males under 21 and over 10 years of age
9 Males under 10 years of age
12 Females 18 years of age and older
10 Females under 18 and over 10 years of age
12 Females under 10 years of age.
and it was recorded that there were 153 Indians counted
(source for the census role "Tillamook Memories" a publication of the Tillamook Pioneer Association Copyright 1972)
To be continued …