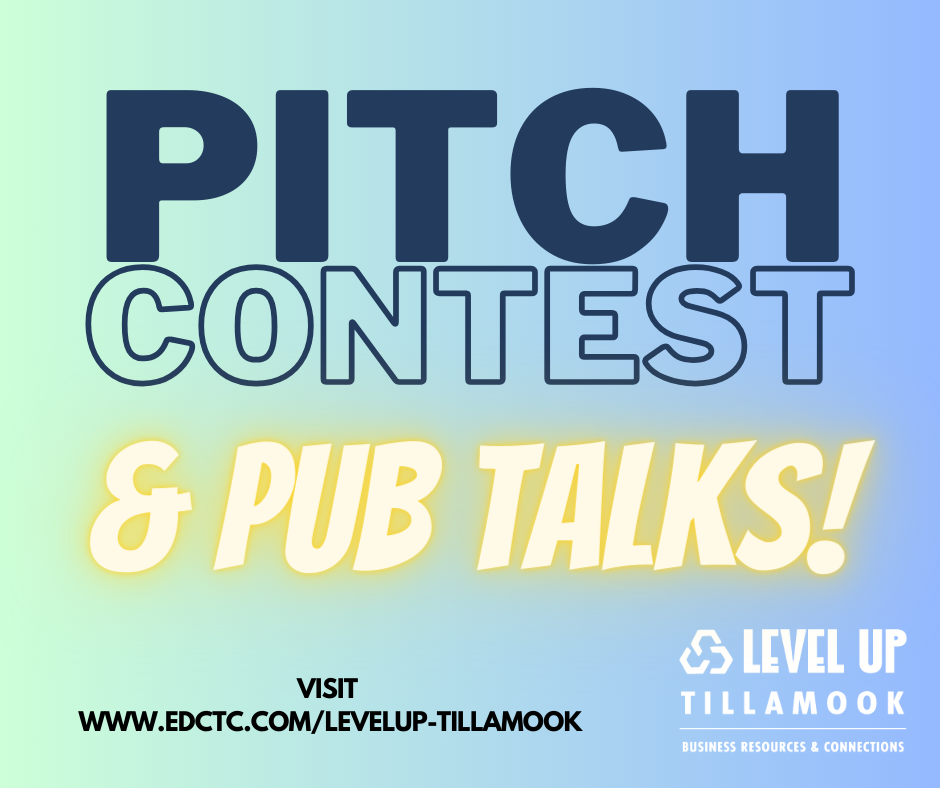 By Paul Pintarich, as told to Don Best (2/7/08)

They called it the "Daddy Train" and on summer weekends, it arrived with fathers from Portland to visit wives and children tent camping along the sands of Rockaway Beach. It made its first run in 1911, pulling into town behind a steam locomotive whose drive wheels were polished for the occasion; a five-hour trip carrying passengers from Portland through the wild and heavily forested Coast Range mountains. In a less hasty, more halcyon time early in the last century, Rockaway was essentially a boondocks village along a sandy beach that served as a primitive highway between Garibaldi, to the south, north to Nehalem Bay. There were more trees, some of them primordial giants, crowding the town's backside. But less sand on a skinny beach prone to erosion until mitigated by a jetty constructed at Barview, at the mouth of the Tillamook Bay.
The rich history of this tiny beach community is collected in a tabloid of several years ago – "Memories of Rockaway Oregon, By the Sea" – compiled by Rosemary Walker during the administration of Mayor Kenneth O. Christensen. Ken was my uncle and the 10th mayor of Rockaway Beach, serving off and on for nearly 20 years. He was married to my mother's sister, Jo, who owned "The Clothes Hanger", a popular clothing store marked by a tall tree rising through its roof.
Ken was the son of Anna and Hans Christensen, who built the Hiway (cq.) Motel in 1946. After Hans death in 1951, ironically by drowning while fishing the Nehalem River (he had been a career sea caption), and Anna kept the motel for 20 more years.
My mother's other sister, Florence, was married to Marty Kelly who was also on the city council. They had six children, five boys and, finally, a girl, all of whom grew up in Rockaway and attended Neah-Kah-Nie High School.
During one council meeting, Ken and Marty clashed over the renaming of his street. Ken wanted to retain the town's nautically named streets; Marty, recently retired, insisted his dead-end be named "Easy Street." I think Marty won.
All are gone now. And except for a proliferation of outside condos on the ocean side and huge vacation homes rising on hills to the east, Rockaway retains much of its proletarian character; a day-to-day place for loggers, fishermen and tourists working and frolicking; hence, "Stay and Play in Rockaway."
With a good arm, you might toss a rock onto Rockaway's broad sandy beach from the back porch of Don Best's family home, immediately south of the Catholic Church, St. Mary's by the Sea. The old house is choc-a-bloc with mementoes of a family who have been denizens since Edward Howard Best, Don's grandfather, arrived here in 1910 with a wagon hauled from Portland over the torturous Wilson River Trail, a journey of two weeks. Edward had worked for the city of Portland, and according to Don had designed trails through Washington Park.
The town had been platted a year earlier by George and Robert Watt, who with Dr. W.C. Hawk and J.D. Bozarth, all of Bay City, formed the Rockaway Beach Company, subdividing the land and naming the new entity Rockaway Beach.
Best's home is on land purchased by his grandfather, and while scrabbling through the detritus of a long family history he provides a running dialogue of Rockaway history while explaining it was once a much more popular destination.
Now 64, Don was born in Tillamook but grew up in Rockaway. After serving in the Navy, and a career in electronics, on the urging of his brother Lewis, he became a freelance photographer. It was a good choice, verified by pictures taken by an insider with a well-honed eye for beauty. Above a quite remarkable fern occupying a corner of his cluttered living room, Don proudly to photos of his children, both currently serving in the Marine Corps. His son Andrew is a buck sergeant; his daughter, Kylee, a first lieutenant, and both have serve in Iraq.
"When Kylee was commissioned," Best said proudly, "Andrew was flown home from Iraq to give her her first salute."
Over coffee in a local café Don brings out the hundreds of photographs he has compiled over the years his own and others gathered from the past. There are beautiful shots of Twin Rocks, a venerable geological landmark; as well as pictures of Garibaldi to the south, Nehalem Bay; Bar View Jetty and Rockaway, then and now.
Remarkably, Rockaway's revived popularity as a beach resort has been a subtle metamorphosis which, at least so far, has not overwhelmed its essential workaday character. There are some new condominiums, a clutch of "McMansions" on the hills behind town, yet my memories are linked to a long past spent in Rockaway with family and friends.

One of the earliest is during World War II, when my parents and I stayed at the now JoMar Motel. I remember my fair-haired dad, who was fond of beer, red as a lobster with terminal sunburn. We swam in the Natatorium, the "Nat"; fished for bottom fish off the jetty at Barview; blimps chugged slowly overhead on the watch for enemy submarines, and a loud siren at 10 pm ordered beach fires out and time to go home.
"Did you know Pat Patterson?" Don asks. "During the war, he used to patrol the beach on horseback. He's still around," he points out. "He lives right over there."
I look, expecting to see ghosts of my family, almost all of them gone now, remembering parties, picnics on the beach and fireworks that still bloom and blossom over the beach on the Fourth of July.
It was on one long-ago Fourth that I was asked to leave Harold's Club, a somewhat battered tavern whose claims to fame were "broasted chicken" and fittingly, the blackjack games my poker-playing uncle legalized before leaving office as mayor. Harold's (despite its pretentious name) was normally a place you might fear being thrown into. But no, this Fourth, as the sun was descending in a glow over the ocean, I was tossed by "Red", the heavy drinking bartender, for carrying my beer outside the door.
It's been years since I've had a drink, but I still miss Harold's for its warped shuffleboard table, and the presence of a skinny man called "Rockaway Slim." Slim was so think he could pack a fifth of whiskey into his back pocket. I remember booze splashing about as Slim, drunk as he was, leaned over and beat everyone at shuffleboard. Even "Bob the high-climber", a short, stocky guy who chopped the tops out of tall trees and was no one to mess with.
Spinning yarns, I ask Don about Karla Steinhauser, who I first met 40 years ago when "Karla's Smokehouse, Inc." was Karla's Krabs", and Karla played the organ in the back.
"Let's go see," says Don, and we travel north past Lake Lytle to find Karla, now 73, still a formidable fish monger who unabashedly claims, "I've been here so long everyone knows me."
She's got that right, with some loyal customers coming from Portland and beyond for what she claims is "home of the best smoked fish in the United States of America." This is verified by delicious chunks of smoked tuna ("90 percent sushi grade," she says proudly) and the emboldened attitude of someone who has written a book about her business, and is writing another about her family.
A religious yet pragmatic person, Karla proclaims, "I do everything for people around here," which receives an approving nod from Don Best.
"Advice? Yes," she says adamantly. "Say no to drugs … and don't eat farmed fish."
Leaving Karla's, we pass by the former site of the once formidable Lake Lytle Hotel, a three-story, hip-roofed structure that housed Coast Guard personnel during World War II. Don insists I follow him into the woods behind the lake itself, where he shows me the stump of an ancient tree; a mammoth spruce or cedar that for centuries kept daylight out of the swamp.

After beating through a tangle of brush and downed limbs, we reach a stump Don has measured at 14-feet in diameter. It is hollow and Don alerts me to the possibility of sleeping bears. It's empty, fortunately, and I can imagine it being a forest giant before the time of Lewis and Clark.
Nearby, however, it is an embryonic subdivision, and the contrast represents what Rockaway has always been about: logging and fishing, for the most part. But also an increasing number of tourists attracted to what essentially remains a quaint and quiet beach town that is a significant part of my family's history.