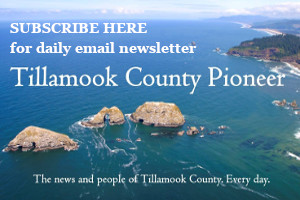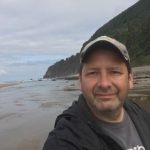 By Dan Haag for Friends of Cape Falcon Marine Reserve
King Tides return to the Oregon Coast the weekend of February 8 through 10. As with previous King Tides, people are encouraged to document the event as part of the King Tides Project.
The program was designed as a fun way to explore your community, while supporting scientists and decision makers to plan for future sea level rise. It's also an opportunity to connect with participants and organizers around the world and provides new understanding as to how sea level rise will impact our everyday lives.
So what are King Tides? Every year in early winter, high tides in Oregon are higher than usual. These extreme high tides, commonly called "King Tides," occur at a few specific times during the year when the moon is closest to the earth.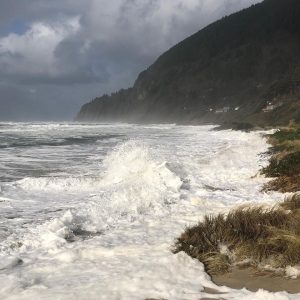 While King Tides are truly beautiful and awe-inspiring, they can combine with normal winter storm activity and produce extreme beach conditions. It is highly recommended that anyone coming to the coast to view them to stay off the beach and away from jetties and headlands during this period and enjoy them from a safe distance.
During the recent King Tide event in January, the majority of the seven mile long stretch of beach in Manzanita was completely underwater. A similar scene unfolded at the beach wayside at Cape Kiwanda near Pacific City.
Here is compilation of videos by Don Best from Cape Kiwanda in January.

Other hazards include dangerous sneaker waves that can sweep people and pets out to sea without warning. That nightmare scenario unfolded near Arch Cape in early January when a father and his two young children were pulled out to sea by a sneaker wave. Tragically, the children didn't survive.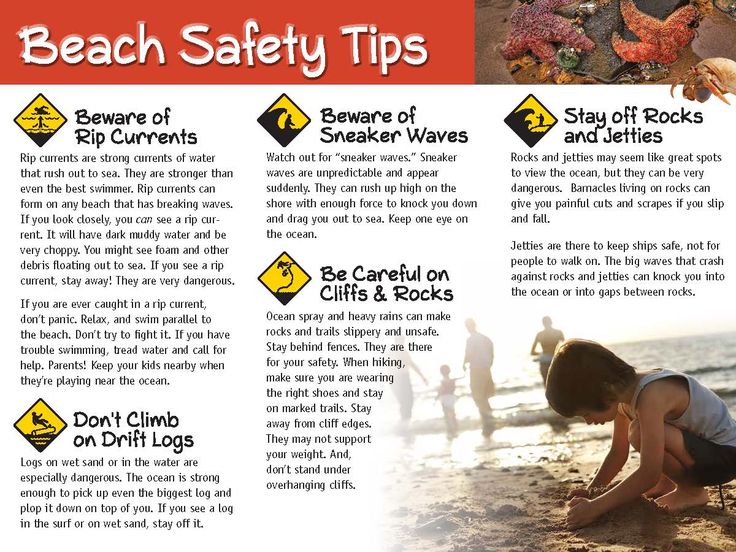 Sneaker waves also carry hidden beach debris, such as logs, that can cause injury or death. In March, 2019, a Portland woman visiting Manzanita was pinned under a large log she had been sitting on that was struck by a sneaker wave. She sustained a broken tailbone and multiple broken ribs. Fortunately, she survived and recovered from her injuries.
"Everyone is surprised that I lived," she told Portland's KATU News after the incident. "It happened so fast, I didn't have a chance to even comprehend it."
First responders hope that when all is said and done, every beach visitor – from longtime residents to first time vacationers – imbed these incidents into their minds.
"They're called sneaker waves because they come without warning and are impossible to predict, and they can move the biggest logs or sweep people out into the surf," said Chris Beswick, Fire Chief with Nehalem Fire and Rescue. "The main thing is to respect the water, avoid becoming complacent, and never turn your back on the water."
The challenge is how best to get the message of beach safety to people who are here for the first time and may not have those concerns at the forefront of their priorities.
Lodging owners and operators along the coast are acutely aware of these hazards and are often visitors' first point of contact. They make a point out of conveying the message of beach safety to their arriving guests, especially during King Tides.
"As a hotel we try to tell every customer in our check-in talk," said Janice Zagata, owner of Ocean Inn in Manzanita. "I had a customer with a child, here for one day. I could tell that the kid was really anxious to go to the beach. I specifically gave them the talk and about sneaker waves: watch your child, watch yourself, and never turn your back to the ocean. They stopped in their tracks, it was a sort of 'Oh, us too. OK, thank you.'"
For beach safety tips, visit http://exploremanzanita.com/winter-beach-safety/.
For more information on the Oregon King Tides Project, visit https://www.oregonkingtides.net/