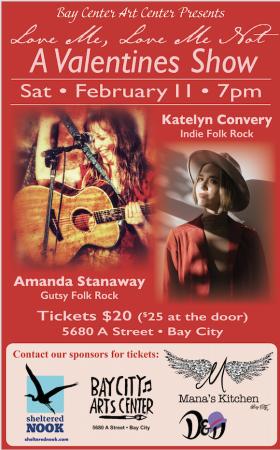 By Dan Haag for Friends of Cape Falcon Marine Reserve
The arrival of COVD-19 has presented numerous conservation challenges: maintaining coastal parks, containing a surge in garbage, dealing with larger-than-normal summer crowds. But chief among the unforeseen consequences has been a spike in the use of single-use plastics.
In our towns and on our beaches, plastic pollution is an eyesore and affects our visitors' experiences, hurting our tourist-based economy. In the ocean, plastic debris injures and kills fish, seabirds and marine mammals. Seabirds that feed on the ocean surface are especially prone to ingesting plastic debris that floats. Adults feed these items to their chicks reducing growth and survival. Plastics are increasingly in our food. Recent studies have found them in numerous fish and shellfish destined for human consumption.
As 2020 dawned in Oregon, it was a high point in the efforts tho curb single-use plastics. The statewide plastic bag ban law has taken effect and businesses were taking steps to ban straws, limit takeout containers and require that shoppers bring reusable bags or pay a small fee.
Then came the wrecking ball of COVID-19. Seemingly overnight, much of the previous headway made against single-use plastics fell by the wayside.
As Oregon scrambled to keep abreast of associated health concerns and small businesses struggled to find ways to stay afloat, single-use plastics pushed their way back to the forefront of public life. Take-out containers became the only way to enjoy local eateries while dine-in options were non-existent. For a brief time, re-usable shopping bags were banned. That, combined with a brief shortage of paper bags, led to an increase in single-use bags. Additionally, pre-ordering groceries for pickup increased the use of both single-use plastic bags and paper bags.
In mid-June, over 115 scientists, academics, and doctors from 18 countries signed onto a statement reassuring retailers and consumers that reusable systems can be utilized safely during the pandemic by employing basic hygiene and protective measures.
As the pandemic unfolded, the public increased their use of sanitizing wipes, which are also made of plastic. They became a common sight along roadsides and trails. These wipes, which do not break down naturally, are easily transported to the beach and ocean by wind and water.
After all of this, it's easy to wonder if eliminating single-use plastics remains a high priority for the general public.
"This is a very difficult question to gauge," said Briana Goodwin, Oregon Field Manager for Surfirder Foundation. "At the start of the pandemic there was a lot of conflicting information being shared about the pandemic, resulting in a lot of confusion about whether or not it was safe to use reusables. What we saw in our networks was a steadfast commitment to reusables and increased communication about the importance of keeping reusable items clean. More generally, we saw fear-driven resistance to using reusables."
That resistance was led by plastic manufactures, who seized the moment to lobby for an overturn to bans on single-use plastics, claiming that disposable plastics remain the safest option during the pandemic. Eight states, including Oregon, have statewide bans on plastic bags. Oregon and California have laws limiting the use of plastic straws.
But new problems call for new solutions, and conservation organizations are looking at different ways to stem the flow of single-use plastics.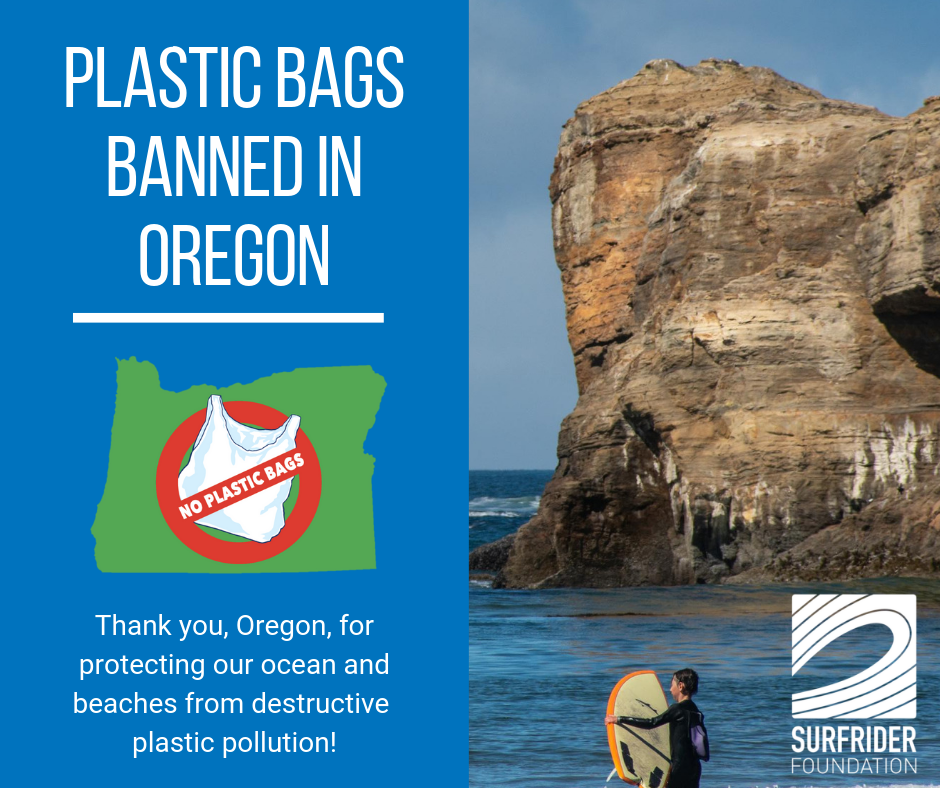 Surfrider volunteers, for example, have focused on protecting the current single-use plastic laws, like the statewide single-use plastic bag ban. They have been reaching out to store managers and expressing their disapproval for the store bringing back single-use plastic bags. They have also been reaching out to local cities and counties who are charged with enforcing those policies.
"If you go to a store that is providing single-use plastic bags or giving away paper bags for free, contact the stores manager and ask why and remind them their actions are against the law," Goodwin said. "If they push back, report the store to your local compliance officer."
If anything, the pandemic has reiterated the need to reduce our single-use plastic consumption, an ideal that was reinforced after summer that saw higher than normal crowds on the coast. Combined with budget cuts to natural resource agencies and local municipalities, it resulted in decreased amenities and trash service at many outdoor areas. Still, statewide efforts to curb single-use plastics remain at the forefront. The State of Oregon just completed a multi-year process to develop recommendations to modernize Oregon's recycling system in order to reduce waste, user fewer resources and better protect the environment.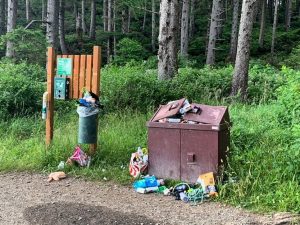 "The response from visitors, unfortunately, was to throw trash on the ground next to overflowing trash cans, or worse, right on the trail or beach," Goodwin said. "Frankly, it was sad and shocking to see how our natural areas were treated over this summer."
It's important to remember that, despite the pandemic, efforts to address plastic pollution continue. Organizations and volunteers are building consumer awareness and working to pass policies to limit the use of single-use plastics. As a direct result, many stores have once again begun allowing reusable bags.
Goodwin notes that it is also important for the public to remember that laws like the plastic bag ban are still in effect and they need everyone's participation in order to succeed.
"Our efforts – and those of our partners – to address plastic pollution through policy have not stopped," she said.
Beyond bringing your reusable bag, there are several other ways to reduce plastic use. When getting takeout, ask that they do not include plastic straws and utensils, and instead use your own reusable utensils. Bring your reusable cup to your local coffee shop. And avoid bottled water and insead bring your full reusable bottle wherever you go.
Read the joint statement on safety of reusable bags here: https://storage.googleapis.com/planet4-international-stateless/2020/06/26618dd6-health-expert-statement-reusables-safety.pdf
Read the plan to modernize Oregon's recycling system here: https://www.oregon.gov/deq/recycling/Documents/rscRecConcept.pdf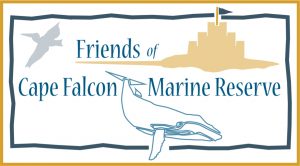 For more about Cape Falcon Marine Reserve go to: https://www.nehalemtrust.org/capefalconmr/