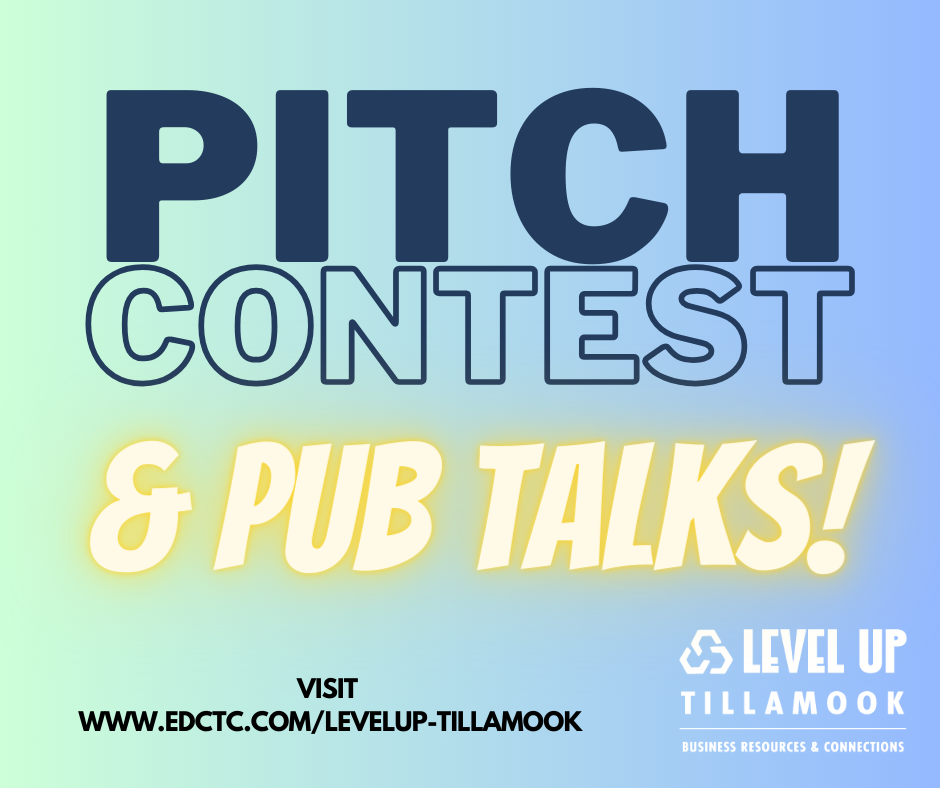 Come to the BIG WAVE CAFE for a delicious Spaghetti Dinner prepared by Café Owner and Chef Brian Williams and his staff on Thursday February 21st, served from 4:30 to 7:30 pm. Once again, the Big Wave is hosting a dinner that benefits the NORTH COUNTY FOOD BANK. A big believer in giving back to the community, and by providing benefit dinners for local non-profits, Williams does just that. All of the proceeds from this dinner go to the Food Bank.
The menu includes spaghetti, garlic bread, salad, dessert, coffee, tea and sodas. Wine and beer will be available for purchase. Tickets are $15.00 and will be available at the door, or they can be purchased in advance from any Food Bank board member – Tom Ayres, Blaine Bocarde, David Flemming, Bill Guy, Anna Hawkins, Jackie McCrady, Mark Roberts, Holly Smith, Susan St. John, Lauren Strylewicz, Bill Wright.
The North County Food Bank is an all-volunteer, non-profit organization serving the people of North Tillamook County from Twin Rocks in the south to the Tillamook-Clatsop county line in the north and east out the Nehalem Valley. Last year, the North County Food Bank served 860 people in 278 households and distributed 97,374 pounds of food. The NCFB offers free food and free serviceable used clothing to anyone in need who resides in their service area.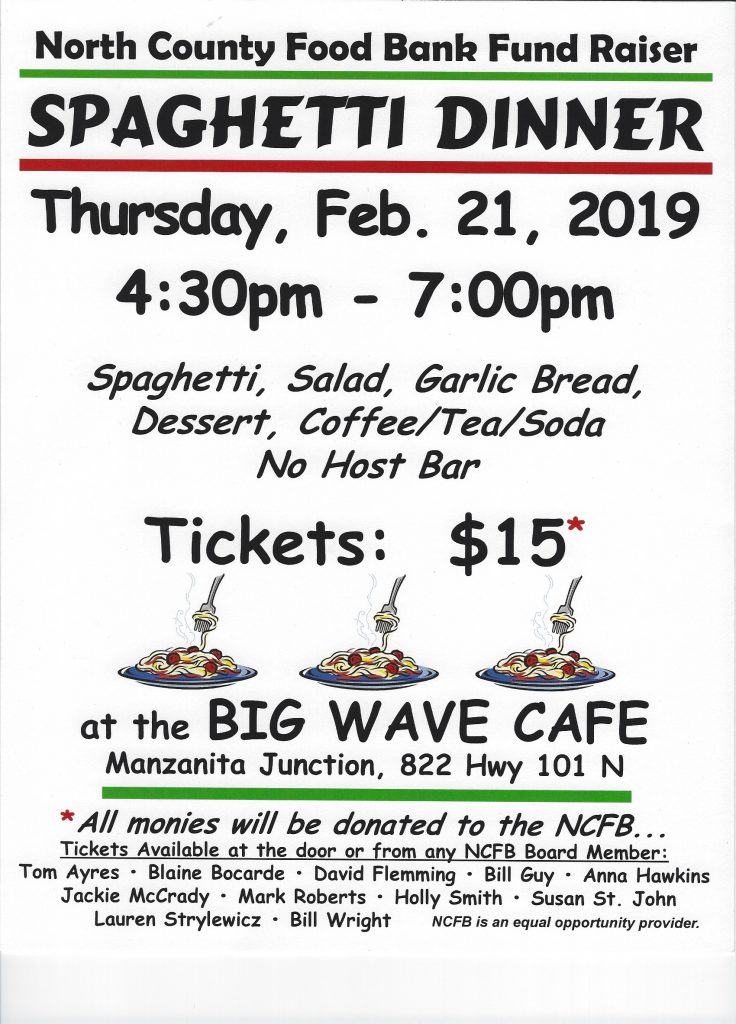 The Big Wave Café in Manzanita is a restaurant with a purpose – to provide really good service, really good food, and to support and give back to the community, which includes donations and fundraisers for select non-profits each year. The Big Wave also makes a practice of supporting the community year-round by employing up to thirty people, all local residents, and sourcing as many of its food items as possible from Tillamook County. Williams said "It may cost more to buy from our local farmers, ranchers and fisherman, but it provides a better product and keeps money in our county."
NCFB Board President Tom Ayres said "The generosity of people like Brian Williams and his staff is what makes it possible for the North County Food Bank to provide much needed food to so many people in our community. This event at the Big Wave has been a major source of support for the Food Bank for years. We are truly grateful for Brian's support. The NCFB depends on fund raisers like this, generous donations of food and money from many individuals and organizations in the community, and the work of many volunteers."
The North County Food Bank has been serving North Tillamook County for 25 years. The Food Bank is open from 1:00 pm to 3:00 pm every Tuesday and continues to operate from it's usual location in the lower level of the Nehalem Bay Health District building across the parking lot from the Rinehart Clinic in Wheeler (278 Rowe Street, Wheeler.)
Join us for a great dinner with great friends to benefit a great cause, the North County Food Bank at the Big Wave Café, 822 Laneda Avenue in Manzanita, on Thursday February 21st from 4:30 to 7:30 pm.