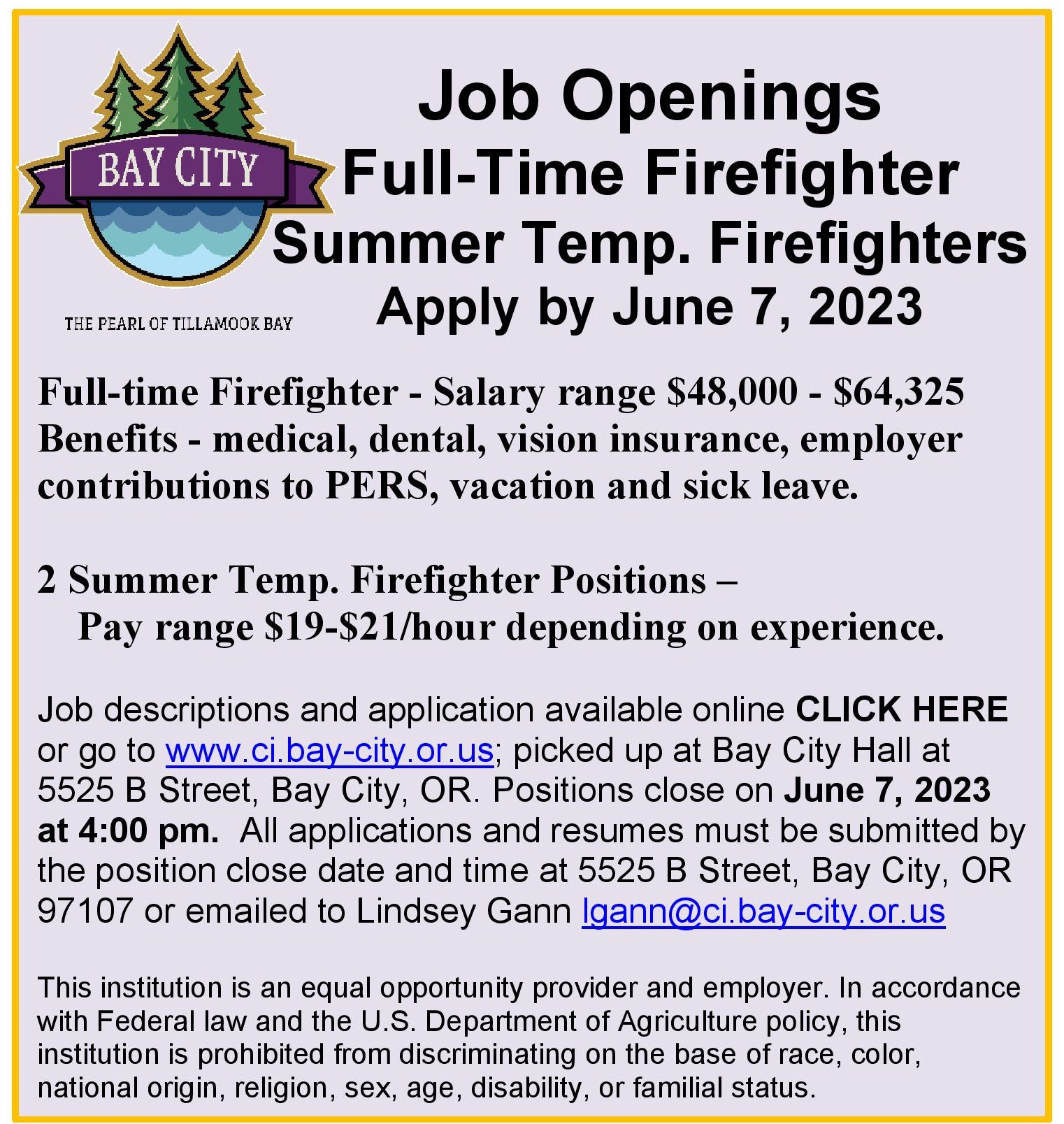 The meetings will be held in the meeting room of
Garibaldi City Hall located at 107 Sixth Street, Garibaldi, OR 97118
The Tillamook People's Utility District Board of Directors will conduct the following meetings on April 17, 2018:
· 3:00 p.m. – Board Workshop for a Green Power Presentation
· 4:00 p.m. – Board Workshop for the 2017 Audit Presentation
· 5:00 p.m. – Executive Session
o ORS 192.660 (2)(e) to conduct deliberations with persons designated by the governing body to negotiate real property negotiations and ORS 192.660 (2) (h) to consult with counsel concerning the legal rights and duties of a public body with regard to current litigation or litigation likely to be filed.
· 6:00 p.m. – Regular Board Meeting
Action items include: approval of the Audit as presented at the workshop; approval of a Conservation Loan over $10,000; approval for the Award of the Site Work Contract for the Rebuild of the Beaver Substation and for the General Manager to sign the Contract; and any matters that may come before the Board.
Those who require special accommodations should contact the PUD at 800-422-2535 or 503-842-2535.
** Revision will be italicized