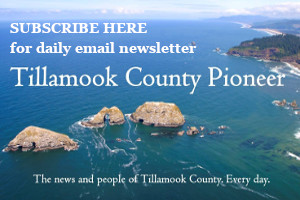 WARRENTON, Ore. — The Coast Guard is reminding boaters to be vigilant in practicing safe boating habits after a Tuesday (May 1st) night boat collision near Tongue Point left behind a damaged sailing vessel and resulted in a boating under the influence charge.
The operator of the sailing vessel Sail Away was cited for boating under the influence with a blood alcohol level of 0.152, nearly twice the legal limit and negligent operation of a vessel after his vessel collided with the sailing vessel Knights of Thee on the eastern side of Tongue Point.
Boaters are reminded that boating under the influence can include alcohol, marijuana, illicit drugs and prescription drugs according to state or federal law.
With warmer weather here and the unofficial opening of the boating season fast approaching the Coast Guard is encouraging boaters to be responsible boat operators and be on the lookout.
In the Pacific Northwest 87 percent of all accidents list human behavior factors as a primary cause for the accident. Boaters are not only responsible for people on their own boat but for those around them. Recent statistics show that 30 percent of all accidents involve two or more vessels.
"Last night's collision and most boating accidents can be avoided if boaters follow basic safe boating habits," said Cmdr. Sean Cashell, response chief, Coast Guard Sector Columbia River. "Please don't boat under the influence and be aware of your surroundings and others on the water."
We encourage all boaters and other water enthusiasts to learn the basic rules of the road because 60 percent of accidents are caused by failure to follow navigation rules.
Just last year in an accident near Astoria, a boat without a proper lookout traveling at a high rate of speed, as seen here on Youtube, collided with a small boat causing the occupants to abandon their boat just before impact.
A couple reminders to consider as you take to the water:
Operate at a safe speed. Travel at a speed where you can safely slow down or stop in sufficient time to avoid a collision. Safe speed is dependent on water and weather conditions, visibility, the amount and location of other vessels in your area. When in doubt, slow down.
Keep a proper lookout. Always keep looking forward. In poor visibility or areas of increased boating traffic enlist others on your vessel to help keep a sharp eye out for other vessels and other hazards in the water.