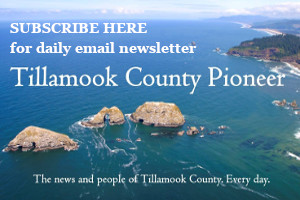 WASHINGTON, DC [1/11/19] – On Jan. 11th, Congresswoman Suzanne Bonamici (D-OR) released the following statement as the partial government shutdown reached its 21st day, threatening to become the longest government shutdown in U.S. history (the shutdown has now become the longest in history.)
"Today I was proud to vote for a bill to guarantee that workers will be paid once this shutdown finally concludes. This should provide a small measure of certainty for federal employees, but it does not change the unacceptable fact that about 800,000 employees will miss their paycheck today," said Congresswoman Suzanne Bonamici.
"Earlier this week, I requested to have my pay withheld until the end of the shutdown because Members of Congress should not be paid when dedicated federal servants are not. I stand in solidarity with workers and their families.
"The prospect of a long government shutdown threatens many critical services in Oregon and across the country. If allowed to continue, the shutdown could leave Oregon families hungry or force them out of their homes. Federal funding is also needed for important programs that provide farmers with a safety net, protect access to clean water, preserve visitor services at national treasures like Lewis & Clark National Historical Park, and much more. The House has already passed legislation to reopen the government. The Senate must quickly send it to the President's desk and bring the shutdown to an end."
Local organizations joined the Congresswoman in calling for the government to be reopened and expressing concern about the potential long-term effects of a shutdown.
"We think first always of people facing hunger," said Susannah Morgan, CEO of Oregon Food Bank. "So during this shutdown, it is most important that anyone who needs help feeding their families – including federal employees – know that food assistance is available throughout the state and that they are most welcome. Call 211 or visit oregonfoodbank.org/findfood. Next, it is critical that our Oregon neighbors who receive SNAP benefits know that their benefits are assured at least through February, according to the Oregon Department of Human Resources. Finally, we find it intolerable that the government shutdown is increasing hunger and causing anxiety for families facing hunger. It is time and past time for our government to reach a resolution and take care of the millions of Americans who are struggling to make ends meet."
"Our staff have had to comfort renters who are in tears because they rely on the Section 8 subsidy to help pay their rent," said Michael Buonocore, Home Forward Executive Director. "Although we've reassured them we'll have funds for rent subsidies in February, it's terrifying for them to hear politicians say the shutdown will drag on for months. This depth of disregard for people's lives is unconscionable and a failure of elected leaders to do their most basic duty."
"Oregon landowners and conservation efforts rely on the full participation and support of our federal partners," said Kelley Beamer, Executive Director of the Coalition of Oregon Land Trusts. "The shutdown is forcing conservation programs into a stall and leaving landowners and conservation entities in a place of uncertainty as decisions are delayed, budgets are in flux, and important conservation projects could be at risk. As the bridge between private landowners and public natural resource conservation programs, land trusts are impaired when we can't tell land owners what tools are available for critical fish and wildlife habitat protection projects."
On the first day of the 116th Congress, Bonamici joined her colleagues in the House to pass two bills to reopen the government. She also voted in favor of four individual appropriation bills to fund the government. Additionally, Bonamici supports the Hold Congress Accountable Act to prevent Members from being paid during a government shutdown, the Pay Our Coast Guard Parity Act, and the Low-Wage Federal Contractor Employee Back Pay Act.