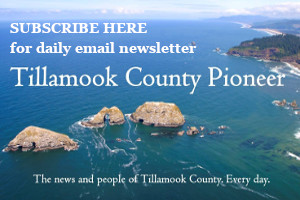 By Jim Heffernan
This is a book I started reading 8 days after the 2020 election, once my shell-shock had dissipated.  It started a reading binge that has continued until the present day.  I just could not believe how far out of step I was with nearly half of my fellow citizens.
Thomas Frank was born in 1965 and grew up in Mission Hills, Kansas on the poor side of a posh suburb.  He earned bachelor, masters, and a doctorate degrees in history.  He was a Republican in college, but has since become sort of a political agnostic. with Democratic party leanings.
His book was the perfect book for me at the time.  He held up a crystal clear mirror to myself and to my beloved Democratic party.  I was not pleased with what he showed me.
The title is truly perfect.  "Listen, Liberal: or Whatever Happened to the Party of the People".  If there is anything we all need to learn it is the simple command Listen.  This book made it very easy for me to understand how so many working class and rural voters could reject us liberals.  I suppose it also started me on the path to Braver Angels.*
Below are a couple of random excerpts you might enjoy.
Page 105
"What were we saying to the country, to our young people, when we lowered capital gains taxes and raised taxes on those who earned their living by working?," asked Joseph Stiglitz: "That it is far better to make your living by speculation than by any other means."
 Page 183
"Fall River, an old mill town fifty miles south of Boston. Median household income in that city is $33,000, among the lowest in the state; unemployment is among the highest, 15 percent in March 2014, nearly five years after the recession ended. Twenty-three percent of Fall River's inhabitants live in poverty. The city lost its many fabric-making concerns years ago and with them it lost its reason for being. People have been deserting the place for decades.  Many of the empty factories in which their ancestors worked are still standing, however. Solid nineteenth-century structures of granite or brick, these huge boxes dominate the city visually—there always seems to be one or two of them in the vista, contrasting painfully with whatever colorful plastic fast-food joint has been slapped up next door. Most of these old factories are boarded up, unmistakable emblems of hopelessness right up to the roof. But the ones that have been successfully repurposed are in some ways even worse, filled as they often are with enterprises offering cheap suits or help with drug addiction. A clinic in the hulk of one abandoned mill has a sign on the window reading, simply, "Cancer & Blood." The effect of all this is to remind you with every prospect that this is a place and a way of life from which the politicians have withdrawn their blessing. Like so many other American scenes, this one is the product of decades of deindustrialization, engineered by Republicans and rationalized by Democrats. Fifty miles away, Boston is a roaring success, but the doctrine of prosperity that you see on every corner in Boston also serves to explain away the failure you see on every corner in Fall River. This is a place where affluence never returns—not because affluence for Fall River is impossible or unimaginable, but because our country's leaders have blandly accepted a social order that constantly bids down the wages of people like these while bidding up the rewards for innovators, creatives, and professionals. Even the city's one real hope for new employment opportunities—an Amazon warehouse that is in the planning stages—will serve to lock in this relationship. If all goes according to plan, and if Amazon sticks to the practices it has pioneered elsewhere, people from Fall River will one day get to do exhausting work with few benefits while being electronically monitored for efficiency, in order to save the affluent customers of nearby Boston a few pennies when they buy books or electronics.

As always, I welcome comments and discussion at codger817@gmail.com
320 Pages (about 55 notes, index, etc)  Published March 15 2016
Goodreads  4.16 stars avg. out of 5; Available at Cloud and Leaf Bookstore in Manzanita, Tillamook County Library and most booksellers.
* Braver Angels is a national non-partisan organization dedicated to helping "red" and "blue" people talk to one another without tears or rage.  Information available at braverangels.org