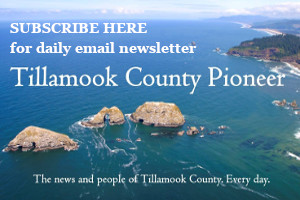 EDITOR'S NOTE: Time for those "top lists" of the year … when I asked Jim for his "Top 10" – he said "how aobut Top 20?" And then commented that when he scrolled through his Kindle and saw all the books he'd read throughout the year, he realized why he still had so many home projects that needed attention. To say that Jim is a a voracious reader would be an understatement. You can find Jim's reviews of these books (and more to come) here on the Pioneer. Keep that Kindle full, Jim and we look forward to more Book Reviews and more of your commentary … "I've been thinking …" Cheers to the New Year!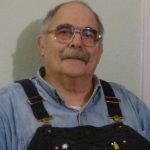 By Jim Heffernan
I found the presidential election of 2020 very upsetting. Not because of the outcome, but because I realized about half of my fellow voters seemed to be living in a reality that was separate from mine. I grew disenchanted with cable news and the social media. I thought, perhaps, the right book would explain everything. I've read dozens (hundreds!) of books since then, but I'm still looking for answers.
Here's a list of my favorite books of 2022 that seem to me to have the best answers. One thing my reading teaches me is that no one is infallible. I welcome discussion at codger817@gmail.com
1. What Unites Us: Reflections on Patriotism by Dan Rather and Elliot Kirschner Wonderful collection of essays that touch every aspect of what has made and will continue to make this a great country.
2. Humankind: A Hopeful History by Rutger Bregman Offers a different view of humanity with deep dives into psychology, history, anthropology, and zoology.
3. The Constitution of Knowledge: A Defense of Truth by Jonathan Rauch Compares our system of government with how we should deal with knowledge and science.
4. Politics of Love: A Handbook for a New American Revolution by Marianne Williamson It was written by a woman who was briefly a candidate. Filled with good ideas that we really should adopt.
5. Tuesday Night Massacre: Four Senate Elections and the Radicalization of the Republican Party by Marc C. Johnson Written by a local author. It examines the November 1980 election where negative advertising first began to flex its muscles, to our lasting detriment.
6. Mental Immunity: Infectious Ideas, Mind-Parasites, and the Search for a Better Way to Think by Andy Norman Very good book that compares disease pathology to the spread of ideas that are not based on truth.
7. Broken News: Why the Media Rage Machine Divides America and How to Fight Back by Chris Stirewalt Written by a man who was chief political editor for Fox News until he called the Arizona race for Joe Biden. Very good profile of American journalism.
8. The Reckoning: Our Nation's Trauma and Finding a Way to Heal by Mary L. Trump I was expecting sort of a "juicy gossip" book, but this turned out to be a very good book of our history.
9. Dark Money: The Hidden History of the Billionaires Behind the Rise of the Radical Right by Jane Mayer Jane Mayer managed to combine profiles of men like the Koch brotherw with an in-depth analyses of how their money affects our politics.
10. The Flag, the Cross, and the Station Wagon: A Graying American Looks Back at His Suburban Boyhood and Wonders What the Hell Happened by Bill McKibben Being the same age as Bill McKibben, this book just struck a nerve with me.
11. Tightrope: Americans Reaching for Hope by Nicholas D. Kristof and Sheryl WuDunn Poignant story about the kids who rode the same school bus in Yamhill, Oregon and found very different futures.
12. How the South Won the Civil War: Oligarchy, Democracy, and the Continuing Fight for the Soul of America by Heather Cox Richardson Examines the civil war and the present day in a different light.
13. To Make Men Free: A History of the Republican Party by Heather Cox Richardson I may be a history geek, but I'm definitely a fan of Heather Cox Richardson
14. The Common Good by Robert B. Reich I liked this book for its discussion of somethings too ofter ignored, "the common good"
15. Saving Grace: Speak Your Truth, Stay Centered, and Learn to Coexist with People Who Drive You Nutsby Kirsten Powers Written by a CNN journalist who needed a way to save her sanity.
16. Strangers in Their Own Land: Anger and Mourning on the American Right by Arlie Russell Hochschild Fascinating story of a Berkeley California sociologist who visits Bayou country Louisianna.
17. Good Arguments: How Debate Teaches Us to Listen and Be Heard by Bo Seo Worth it just for the lessons on listening.
18. Profiles in Ignorance: How America's Politicians Got Dumb and Dumber by Andy Borowitz Long time satirist for the New Yorker writes strictly for the humor, but often touches on painful truths.
19. Lessons from the Edge: A Memoir by Marie Yovanovitch A good account of recent Ukrainian history written by the former ambassador who was fired by Trump.
20. Arguing with Zombies: Economics, Politics, and the Fight for a Better Future by Paul Krugman More than 20 years of selected Krugman columns from the New York Times.