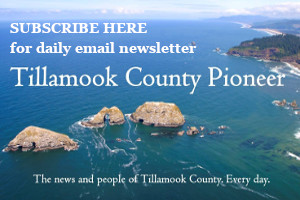 Hosted by Explore Nature Tillamook Coast and Tillamook Estuaries Partnership (TEP) on Saturday, August 25th from Noon to 3 PM
Northwest Oregon Regional Partnership (NORP) Nursery, 6820 Barracks Circle, Tillamook Tour and Plant Sale.
Native plants – those that occur naturally in a region in which they evolved – are the foundation of our natural ecosystems and help protect biodiversity. They provide food and vital habitats for native wildlife populations.
Landscaping choices have meaningful effects on birds and insects, as well as other plants and animals. Natural landscaping, also called native gardening, is the use of native plants, including trees, shrubs, groundcover, and grasses which are indigenous to the geographic area of the garden.
Take a tour of the NORP Nursery, where native plants are grown for restoration projects on a local, state and federal level. The nursery is currently managed by the Tillamook Estuaries Partnership.
During this tour and plant sale, you'll learn more about why we should all be planting and cultivating native plants, and have an opportunity to purchase a variety of native plants for your own home and garden. Plants available at the sale include Goat's Beard, Shore Pine, Salal, Cascara, Black Twinberry, Pacific Ninebark, Rose Spirea and more. Each plant costs $4.
There will also be a native plant garden display for educational purposes.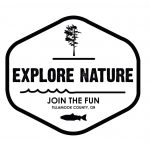 The tour is free, but we appreciate registration at Explore Nature Native Plant Nursery Tour & Sale
For more information about other upcoming FREE Explore Nature tours, go to www.explorenaturetillamookcoast.com