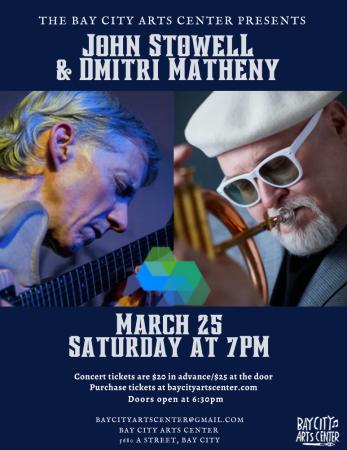 By Cara Mico
The Community Emergency Response Team (CERT), the Medical Reserve Corps (MRC), and the Emergency Volunteer Corps of Nehalem Bay (EVCNB) are non-profit organizations dedicated to building personal, community, and regional resilience and emergency preparedness. 
During emergencies, EVC and CERT help first responders to organize a response at designated assembly areas where medical care and supplies can be distributed. The three organizations teamed up with the Oregon Department of Human Services (DHS) in June of 2022 to host an Able-Readiness Drill and Community Preparedness Fair. 
I spoke with Debbie Moberly, the Director of Community Engagement, Linda Kuestner, the former Director of Community Preparedness, and Margret Steele, President of the EVC and MRC member about the Emergency Preparedness Fair as well as about the EVCNB, the MRC, and CERT in general.
The primary goal of the community preparedness event, according to Ms. Moberly, was to get the word out about the importance of preparedness. To some extent this was accomplished with over 100 people coming through. 
"If anyone left the event thinking that they had nothing to do then we didn't do our job," said Ms. Kuestner. 
The demonstration of community preparedness provided a tour of resources and assembly sites used in the event of something like a tsunami or an earthquake, as well as provided handouts about what to include in a GoBag, food planning, and how to prepare your neighborhood for a potential disaster. 
The EVCNB Medical Reserve Corps Volunteers and the Nehalem Bay MRC are County-wide groups with 65 health care professionals including Red Cross volunteers that train regularly to assist with community preparedness.  
The MRC's mission is to improve community health and safety and their volunteers fill a critical role including disease contact tracing, monitoring, testing and vaccine administration. MRC volunteers stay up to date on medical processes as well as train with supplies and equipment with the goal of being Prepared to Respond. 
"The MRC provides surge capacity during emergencies," said Ms. Steele.
For instance the MRC was deployed to assist with Covid-19 contact tracing as well as vaccinations. The CERT also helped with this effort by helping check people in as well as with parking and information. 
"Because the EVCNB was already organized we were able to provide support more quickly," said Ms. Moberly.
Ms. Kuestner added that they were already stressing the importance of having a stash of personal sanitation supplies such as toilet paper, so many members of the community had supplies to distribute when there was a shortage at the beginning of the pandemic.
"We're developing a culture of preparedness. When people get involved in neighborhoods or groups, it becomes a part of their lives. We live and breath preparedness," said Ms. Moberly.
One of the goals of the Community Preparedness Fair was to communicate to the public that residents shouldn't rely on others to take care of them in a disaster. It's each person's responsibility to prepare for themselves and their family. 
In a large-scale disaster during a busy summer weekend, the local supplies of emergency equipment and shelter wouldn't be enough, and the biggest hole in community preparedness is the lack of a pharmaceutical stash. Since the MRC can't prepare a full supply of all the necessary medications, they strongly suggest that residents stock up on their own prescriptions. The MRC strongly urges people with specialized medical needs to keep a 30-day supply of their medications on hand, and they provide recommendations as to how to build this supply. 
In the event of a disaster or mass casualty event, the MRC has protocols in place to triage the wounded and provide the appropriate level of care. The tents in question provide general medical and wound care supplies, as well as limited medications. 
The EVCNB doesn't actually yet own most of the tents or supplies that they demonstrated. While the City of Manzanita owns some supplies, such as a ham radio kit and a pop-up antenna on a trailer bed, as do neighboring cities and the County, the demonstration was largely to inform people of what a fully deployed event would look like, and inform them about what wouldn't be provided. Further, in the event of a localized emergency, a full response deployment would take a few days at best, in a larger scale emergency it may take weeks. 
The assembly sites for instance don't store necessary supplies, so you'd need to bring your GoBag to ensure that you had enough food and water for the time spent at the assembly site before an emergency response was deployed.
This is why a personal GoBag is one of the most important personal items that you can obtain to greatly increase your own emergency preparedness. But that isn't the end goal. GoBag supplies won't cover everything, and they have components that expire, such as bagged water. While the organizations work to source quality materials, each GoBag will need custom supplies for your specific needs, and will need regular restocking as things expire. 
According to the EVCNB, a fully stocked GoBags includes:
Items to keep you warm and dry (e.g., waterproof poncho, gloves, hand warmers to place under your arms, mylar sleeping bag)

Drinking water supply and water filtration system

3 day supply of food (e.g. Coast Guard food bars)

Whistle (a good quality one to call for help if necessary) 

30-day supply of prescription medications

Basic first aid supplies

Light source (e.g. headlamp or flashlight with batteries)

Hand sanitizer
And if you have a pet add:
3 day supply of food (include can opener if food is canned)

Water

Lightweight bowl

Leash

A supply of essential medications

Care instructions in case someone else needs to care for your pet

Pet first aid supplies

Something comforting (e.g., toy or blanket)
The EVC provides a prepared GoBag during their pop-up sale. You can learn more about building your own here.
You can also purchase a GoBag during the event on September 10, 2022, and pre-purchase here.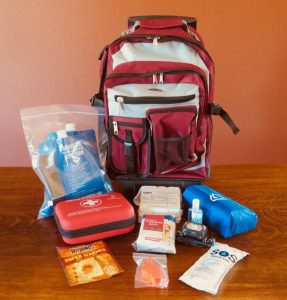 The $140 GoBag provided includes a heavy-duty backpack with 3-days of supplies for one person with the following supplies:
Water – 4 oz Water Pouches (6)

Sawyer Water Filter

Coast Guard Food Bars (6)

Multipurpose Poncho

Mylar Sleeping Bag

First Aid Kit

Hand Sanitizer

Hand Warmer (2)

LED Headlamp (requires AAA batteries)

Whistle

Wheeled Backpack
If you'd like to volunteer for either CERT, EVC, or MRC visit https://evcnb.org/