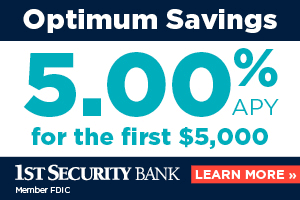 On January 4, 2022, at 6:47 am, Tillamook 911 received calls that an unknown male was trying to break into a home. That man was Dane Jamison Rowland, 25, of Tillamook.
While officers were enroute to the call, Rowland broke a window and gained entry into the home and approached the elderly female resident with bloody hands. The woman shot Rowland once, striking him in the arm. Rowland fled and then attempted to gain entry into another neighboring home, but when met by another armed resident, Rowland fled again.
When Tillamook Police Officer Mike Hanratty arrived, Rowland was actively attempting to gain entry into a third residence. When confronted by Officer Hanratty, Rowland attacked him. Officer Hanratty was able to subdue Rowland until back-up officers, Oregon State Police Troopers Andrew Silkwood and John King, arrived on scene to assist. Rowland later admitted he was trying to gouge Officer Hanratty's eyes out.
Leading the prosecution against Rowland for the State of Oregon was Tillamook County Deputy District Attorney Paul Binford. Rowland was charged with numerous felonies and misdemeanors. Rowland opted for a Bench Trial before Circuit Court Judge Jonathan Hill. Rowland was convicted on the following 13 counts:
• Count number 1, Attempt to Commit a Class B Felony – Assault in the Second Degree, 161.405(2)(c), Felony Class C, a lesser included charge
• Count number 2, Burglary in the First Degree, 164.225, Felony Class A
• Count number 3, Attempt to Commit a Class A Felony – Burglary in the First Degree, 161.405(2)(b), Felony Class B
• Count number 4, Attempt to Commit a Class A Felony – Burglary in the First Degree, 161.405(2)(b), Felony Class B
• Count numbers 6, 7, 8, Menacing, 163.190, Misdemeanor Class A
• Count numbers 9, 10, 11, Criminal Mischief in the Second Degree, 164.354, Misdemeanor Class A
• Count number 13, Resisting Arrest, 162.315, Misdemeanor Class A
Rowland was sentenced to 70 months in prison at the Oregon Department of Corrections. "By imposing an appropriate sentence such as this, I believe that the statements made by the victims who bravely defended their homes against the violent criminal actions of Mr. Rowland, the heroic actions of Officer Hanratty when taking Rowland into custody, and also statements provided by him during the trial and sentencing phase, convinced the court that the community needed to be protected from a violent criminal, such as Rowland," said Deputy District Attorney Paul Binford.
During the sentencing phase, the courtroom was overflowing into the hallways with people. "We had 90% of our officers along with City Hall, Tillamook Public Works staff, and community members who sat and stood in the courtroom during sentencing to show support for Officer Hanratty and the victims of Dane Jamison Rowland," said Tillamook Police Chief Ray Rau.
"The drug fueled and extreme violence that Mr. Rowland repeatedly demonstrated on that morning caused long lasting trauma to some of the victims. I feel that the fair and just sentencing of Mr. Rowland that was passed down by the Honorable Judge Hill, showed there are consequences in a court of law when you act in this manner within Tillamook County," said Chief Rau.
"On that dark morning when Officer Hanratty responded to the frantic 911 calls and confronted Mr. Rowland without other units for those first few minutes until additional Officers could arrive, demonstrated tremendous courage in the face of adversity regardless of the odds," said Chief Rau. "For those actions Officer Mike Hanratty was awarded the Medal of Valor."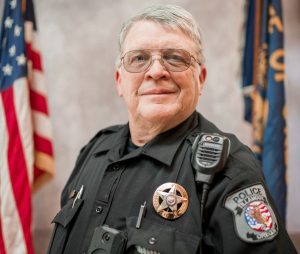 This is not the first time Mike Hanratty has been officially recognized for his bravery and commitment to the safety of Tillamook County. Officer Hanratty served Tillamook County for 23 years as a criminal deputy for the Tillamook County Sheriff's Office. After retiring, he joined the former Rockaway Beach Police Department before becoming an officer for the Tillamook Police Department in 2020.
As a Deputy for TCSO, Mike was awarded The Medal of Valor by then Sheriff Todd Anderson for his actions during the apprehension of bank robbery suspects who were shooting at officers from a moving vehicle. In that incident, Deputy Hanratty was hit by shrapnel when a bullet struck his police car. Though injured, Deputy Hanratty continued returning fire at the suspect vehicle causing damage to the car. The suspects were forced to abandon their vehicle and were later apprehended while on foot.
"I am grateful for the strength, bravery and commitment of everyone in our law enforcement community in Tillamook County. Mike's actions are a perfect example those qualities," said Tillamook County Sheriff Joshua Brown. "As I have stated before, I am also impressed with the restraint shown by Officer Hanratty, and Troopers King and Silkwood while taking the Rowland into custody in what could have easily been a lethal-force situation."
Chief Ray Rau had accolades for everyone involved with this case. "The response during and after between multiple first responder agencies (Police, Fire, Dispatch, Corrections, Ambulance) and the medical services at the hospital who provided treatment to everyone involved that morning was amazing. It also demonstrated our commitment to stand that line to protect our community members at all costs, no matter the color of your uniform or scope of responsibility, it's about taking the responsibility of service to heart.
"We sincerely hope the suspect is serious about seeking treatment while incarcerated and will use this experience to work on becoming the young man he strives to be once he's released."