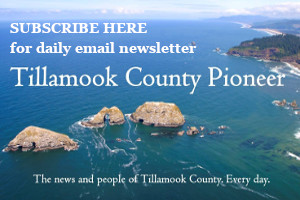 The Tillamook County Fire Defense Board in conjunction with the Oregon Department of Forestry will allow burning in burn barrels and open debris pile burning on October 10th, 2020 at 0100. This was changed from the revised date of October 15th as a wet weather system approached the area this weekend.
In Tillamook County, for the general public, burning permits are required. For residents that live within a City Fire Department District or Rural Fire Protection District, they will need to contact their local Fire Department for burn permit requirements. In the remainder of Tillamook County, the Oregon Department of Forestry issues burning permits.
There is no fee for the burn permit, but an on-site inspection with the landowner is performed prior to issuing a permit. Information about burning permits and how to obtain a permit for Tillamook District is available by calling the Oregon Department of Forestry at 503-815-7056 (24 hr line), or you may contact your local fire department.
The public is reminded to practice safe burning year round. Please consider the following when burning:
· One person in attendance at all times
· Have a charged water hose and shovel nearby
· No burning during east winds
· Burn during daylight hours only
· Ensure fire is completely extinguished when done
For further information please contact your local fire district or the Oregon Department of Forestry.