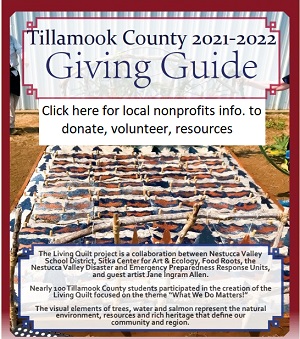 February 12, 2022 – 7:30 pm
Tillamook County Law Enforcement Officers had a bit of excitement today. Earlier this morning, TCSO Deputy Tom Mayne located a wanted fugitive who has been eluding police contact. Bradley Jacobson, 31, of Dallas and Tillamook, was observed in a vehicle driving on Blaine Rd. In Beaver. Jacobson fled on foot but was quickly apprehended by Deputy Mayne. Jacobson was taken into custody without further incident. Jacobson was transported and lodged at the Tillamook County Jail on warrants for Theft 1 and an Oregon State Parole Board Warrant. Jacobson was also charged with being a Felon in possession of a restricted weapon.
Then, later this afternoon, TCSO Deputies and an OSP Trooper assisted our partner agency, Tillamook Police Department (TPD), following a brief pursuit of a motorcycle. TPD Officer Kurt Vanderhoff was working traffic enforcement on Hwy 6 near milepost 1 when he observed a motorcycle traveling at a high rate of speed. Officer Vanderhoff "clocked" the motorcycle on Lidar (laser speed detection) speeding at 76 mph. Officer Vanderhoff attempted a traffic stop on the motorcycle near 1st Street and Pacific Ave in Tillamook and also noticed that something was not right with the license plate of the motorcycle. With his emergency lights on, Officer Vanderhoff activated his siren and the motorcycle rider immediately fled at a high rate of speed northbound on north main (US101). The motorcycle engaged in reckless driving and made several bad passes in an attempt to elude Officer Vanderhoff.
Officer Vanderhoff terminated the pursuit but continued north bound on 101. As he approached Warren Street in Bay City, a citizen pointed down Warren Street indicating where the motorcycle had gone. Officer Vanderhoff located the motorcycle and rider parked at the Kilchis Point Reserve Parking lot. The rider did not initially comply with Officer Vanderhoff's commands as TPD Officer Trent Olsen, OSP Trooper Jace Huseby and TCSO Deputies Tom Mayne and Martin Zepeda responded to back-up Officer Vanderhoff. Thankfully, Officer Vanderhoff was able to take the suspect into custody without further incident.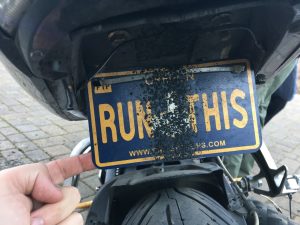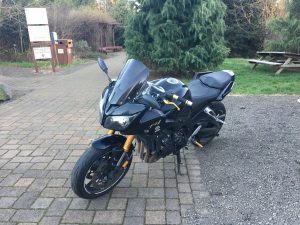 The rider, Dillon Westley, 26, of Portland, was armed with a handgun at the time of his arrest. Westley was transported and lodged at the Tillamook County Jail on charges of Eluding a Police Officer, Reckless Driving and Unlawful Possession of a Concealed Weapon. Westley was also cited for traffic violations including Driving While Suspended. The motorcycle had a fake license plate and the VIN did not return to any motor vehicle. The motorcycle and helmet camera were seized pending a search warrant. This investigation continues.
TCSO recognizes and appreciates the incredible work of our partner agencies that strive to keep Tillamook County residents and visitors safe. Also, we want to thank the citizen that helped in the apprehension of this fleeing, armed suspect.