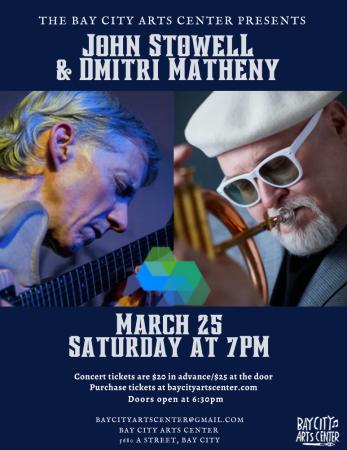 Portland, Ore. – March 18, 2021 – This spring, Trailkeepers of Oregon, the Mt. Hood and Columbia River Gorge Regional Tourism Alliance, the U.S. Forest Service, and Oregon State Parks are kicking off another season of the Trail Ambassador Program to equip Columbia River Gorge National Scenic Area and Mt. Hood visitors with information they need for a safe, informed, and positive experience when hiking in the region. The Trail Ambassador 2021 season will kick-off on April 24th and Trailkeepers of Oregon is currently seeking volunteers.
Volunteer Trail Ambassadors will be placed at some of the busiest trailheads in the Mt. Hood National Forest, the Columbia River Gorge National Scenic Area, and trails and beaches on the North Oregon Coast. Volunteers will have the opportunity to table at trailheads and hike the trails on weekends during peak season. Volunteers will engage with the public to answer hiking and recreation related questions, promote responsible hiker ethics like "Leave No Trace," and steer people to useful resources like OregonHikers.org and ReadySetGorge.com.
Arica Sears, the Deputy Director for the Oregon Coast Visitors Association, has been integral to bringing the Ambassador program to the coast. She notes, "The Trail and Beach Ambassadors provided an invaluable asset to the visitor experience last year by sharing localized messages and opportunities to visitors. This program supported coastal destinations during a time when businesses and agencies had reduced hours and capacity to communicate with visitors and will be a helpful part of Oregon's reopening process this summer."
Volunteers can look forward to volunteering at multiple trails in the Gorge as well. "We are excited to continue our partnership with TKO's Trail Ambassadors. Despite significant challenges over the past year, their unwavering commitment to building, restoring, and maintaining hiking trails has been remarkable," said Christy Cheyne, Forest Supervisor. "Trail Ambassadors will continue to be pivotal in the Columbia River Gorge National Scenic Area."
"Last year, Trail Ambassadors of TKO helped both rangers and visitors to state parks by sharing info about trail conditions and Leave No Trace practices. Efforts like these help keep people safer, and help keep the trails in better shape, too. We appreciate the efforts of all of the Volunteers as we navigated the changes brought by 2020's Covid-19 pandemic. We look forward to working with this year's volunteers," shared Oregon State Parks Ranger Miranda Mendoza.
Program organizers are looking for friendly, professional, outgoing individuals who enjoy informing and helping others and possess knowledge of Gorge, Mt. Hood and coastal trails. Volunteers are required to take an online training before signing up to volunteer. Volunteers who complete 24 hours of volunteer service earn a Northwest Forest Pass.
For Trail Ambassador Program details and how to sign up to volunteer, go to trailkeepersoforegon.org/trailamabassadors.
About Trailkeepers of Oregon
Trailkeepers of Oregon's (TKO) mission is to protect and enhance the Oregon hiking experience through stewardship,
advocacy, outreach and education. They manage the popular hiking resource oregonhikers.org and work with over 2,000
volunteers every year on trail stewardship projects and Trail Ambassador activities across Oregon's national forests, state
parks and beyond . You can find out more about TKO's work at https://www.trailkeepersoforegon.org/.
About Mt. Hood and Columbia River Gorge Regional Tourism Alliance
The Mt. Hood/Columbia River Gorge Regional Tourism Alliance seeks to build awareness for the region as a premier,
multi-day, and year-round travel destination that benefits all communities in the region through global marketing, PR and
sales. It is our mission to build awareness for the lesser-served communities in the region and support efforts for sustainable
destination development programs and training opportunities. Learn more: http://www.hood-gorge.com/