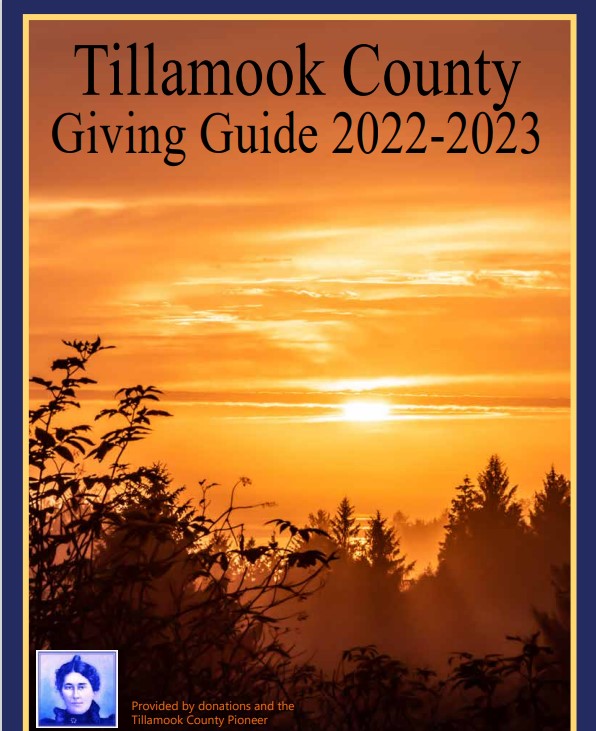 By Laura Swanson
From Cannon Beach Rural Fire Protection District – Updated information as of Tuesday, May 16 for the May 12th Surf Rescue press release*
"We would like to amend our earlier press release published on Friday, May 12, 2023 regarding the water rescue. Initial reports stated there was a group "swimming in the ocean." Our 911 dispatch center quickly activated all first responders for two swimmers in the water, unable to be seen.
While our initial reports stated there was a group of individuals swimming in the water, please keep in mind that it can be hard to distinguish between people swimming, playing, or struggling in the water from the ocean shore. The term "swimming in the ocean" is often an interchangeable term used in reference to water rescues.
After reviewing statements from the students involved and witnesses, it is more accurate to say that the group was wading in knee-deep water along the ocean shelf. They were struck by a wave and then pulled out by an intense rip current.
At this time, we are unable to provide any new information."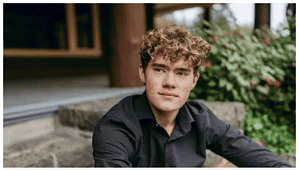 The missing boy, 18-year-old Jacob Stokes, drowned in the Pacific Ocean Friday, and the Cannon Beach Search and Rescue crew clarified that the young man and his friends had been wading in knee-deep water, not swimming in the ocean to bring attention to the dangers of the ocean.
Over the past weekend, CBRFPD received multiple beach related calls pertaining to the increase in visiotrs due to a combination of hot weather and Mother's Day weekend. Between May 12th and 15th, Cannon Beach fire personnel responded to the following incidents:
– 4 missing kids, who were reunited quickly iht parents.
– 1 high angle rescue at Indian Beach trail.
– 5 surf rescue calls; 4 needing activation of Cannon Beach, Seaside and Nehalem Bay Surf Rescue teams.
In addition to the above incident responses and other daily duties, Cannon Beach fire personnel patrolled the beaches Friday and Saturday. During patrols, personnel contacted well over 150 beachgoers, and performed dozens of preventative callouts of people who were playing in/or dangerously close to rip currents.
As we enter the summer months, Cannon Beach Rural Fire Protection District (and all our coastal Fire & Rescue Districts) would like to remind everyone who intends to visit the coast to take tehse safety precautions:
1. If a child goes missing, call 911 and notify dispatch of child's name, last known location, clothing description, age and gender.
2. Abide by state park regulations; keep dogs on a leash and keep ahold of small children for their safety on trails. Also, do not cross fences and/or barriers. These are in place for your safety and trail edges can be fragile, causing hikers to lose footing and the hill to slide out from underneath them.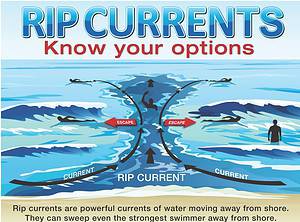 3. If you are caught in a rip current, remember these LIFE SAVING tips:
– STAY CALM and don't fight the current.
– Swim parallel to the beach, following the shoreline, then to shore.
– If you cannot escape the current, float or tread water.
– If you need help, call or wave for help.
– Stay calm.
4. Don't go out in the ocean beyond your knees; and children should be within an arm's reach of parents, and wearing lifejackets.
5. When in doubt, don't go out.
6. if you see someone in trouble, call 911 IMMEDIATELY – See something, say something!
– Do not attempt to rescue them if you are at risk of becoming a victim yourself.
– Do not leave the scene until first responders arrive, speak to you, and give you the ok to leave. We need to gather information for rescue operations.
Remember, most Oregon Coast beaches DO NOT HAVE LIFEGUARDS ON DUTY. We want everyone to enjoy the coast and stay safe. The best time for us to meet you is not during an emergency.