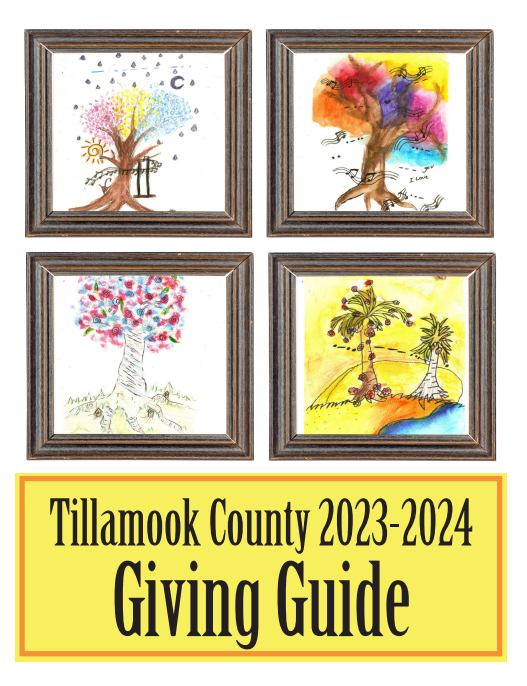 (Tillamook County Public Works/Roads Dept.) – In November and December 2012, the Cape Meares Loop Road experienced significant landslide movement including severe deformation and opening of numerous pavement cracks within the project area. The rapid progression of slide movement and roadway degradation prompted Tillamook County to close the road in 2013 due to the high risk to the traveling public.
The Western Federal Lands Highway Division (WFLHD) of the Federal Highway Administration (FHWA), in cooperation with Tillamook County (project partner), is commencing this project to restore service on Cape Meares Loop Road and reopen this section of the Three Capes Scenic Route that provides visitor access to Cape Meares National Wildlife Refuge and Cape Meares State Scenic Viewpoint and Lighthouse. FHWA is the project's design, engineering, and environmental lead, and Tillamook County is a Cooperating Agency.
The work will consist of construction a 1.7 mile bypass to avoid historic landslide areas along the Cape Meares Road to allow access between Oceanside and Bay Ocean Road. The project includes over 250,000 Cubic Yards of Roadway Excavation; 2,300 LNFT of culverts; 15,000 SQFT of Mechanically Stabilized Earth Retaining Walls; 10,000 Cubic Yards of Contractor Designed Geofoam Fill Walls; 264 LNFT of Soldier Pile wall with drilled shaft piles, structural steel, structural concrete, and 250 kip ground anchors.
The construction contract has been awarded to M.A. DeAtley Construction, Inc. Surveying work is expected to begin in December. Tree falling is expected to begin in January. Earthwork will begin in Spring of 2022. The fixed construction completion date is October 31, 2023.
Current road closure points will remain in effect on Bayocean Road near Cape Meares Lighthouse, and approximately 0.5 miles south of the Lighthouse. Construction will have minimal impact on public traffic.