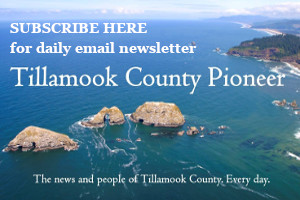 CARE invites the community to tune in for our upcoming virtual event—30 Years of Impact—on Friday, December 3, 2021 at 6PM (PT)! Help us commemorate the success CARE has accomplished in our community in the last 30 years.
We'll come together with special guest Senator Betsy Johnson and presenting sponsor, Tillamook County Creamery Association, to reflect on everything we've accomplished in the last three decades and share our plans moving forward to eliminate poverty in Tillamook County. Join us for these updates, moving stories and a chance to invest in this work.
Shift and grow with us as an organization, as a community, united in our belief that everyone deserves a healthy, thriving life. Tune in with us December 3!
RSVP and learn more: https://www.avstream.me/care30
CARE was founded in 1991 after the local advisory board of Community Action Team (CAT) decided to incorporate as an independent non-profit organization to provide local control to poverty fighting services in Tillamook County. CAT, based in St. Helens in Columbia County, began providing services in Tillamook County in 1985, starting the first homeless shelter in the county, known as the CAT House.
Today, CARE has grown into a multifaceted organization seeking solutions to the causes and effects of poverty for the residents of Tillamook County. Everything that CARE is today and everything it does, however, would not be possible without the support and generosity of our community. So CARE invites you to tune in to 30 Years of Impact to commemorate all that you have done and continue to do for our friends and neighbors who call Tillamook County home.
Invite your friends and neighbors to join us for this unique experience and we will look forward to seeing you all on December 3 at 6:00 pm at https://www.avstream.me/care30. Please RSVP to let us know you are coming. See you then!