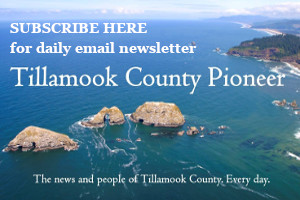 (PORTLAND, OR, September 28, 2022) – We are pleased to announce that CASA for Children of Multnomah, Washington, and Columbia Counties has expanded to serve children in foster care in Tillamook County. Tillamook County has been a home to a CASA program since 1996, and with this merger, they will be able to continue serving 100% of the children in foster care in their county. Vanessa Genens, Tillamook Program Manager of 8 years says, "Tillamook is thrilled to join CASA for Children. The exceptional team at this agency has warmly welcomed and supported our rural program during this transition process. They offer valuable expertise, opportunities, and resources that will serve the best interests of all the children in foster care in Tillamook County."
Betsy Stark Miller, Executive Director of CASA for Children of nine years shares, "The challenges faced by children in Oregon's foster care system are traumatizing. With the support of a CASA, those children have a better chance of beating the odds placed against them and to have a fulfilling life. Tillamook county has been led by Vanessa Genens for the past eight years, and we are grateful and fortunate that Vanessa is going to continue as the program manager in Tillamook County. Through the support of the communities for which we serve, we look forward to reaching the goal of all children in foster care having a CASA."
CASA for Children recruits, trains and supports volunteer community members to be Court Appointed Special Advocates (CASAs) for children in foster care. CASA for Children arrived in Multnomah County in 1986 and has grown to be one of the largest and longest serving CASA organizations in Oregon. CASA for Children of Multnomah County merged with Washington County in 1998, with Columbia County in 2015, and most recently with Tillamook County in August 2022.
CASAs are community members who dedicate 10-20 hours a month volunteering on behalf of their child's case. CASAs are tasked with identifying the unique needs of a child and because CASAs are legal parties to the child's dependency case, they are able to advocate for the best interest of the child in court. CASA for Children envisions a world where every child who has experienced abuse or neglect is given the opportunity to thrive in a safe and loving home. With a CASA volunteer's support, this is more likely.
Tillamook County Information:

Office Address: 2306 3rd St., Unit 2, Tillamook

Mailing Address: P.O. Box 1213, Tillamook, OR 97141

Office Number: 503-842-8432
Interested in becoming a CASA Volunteer?
Attend a virtual information session to learn more!