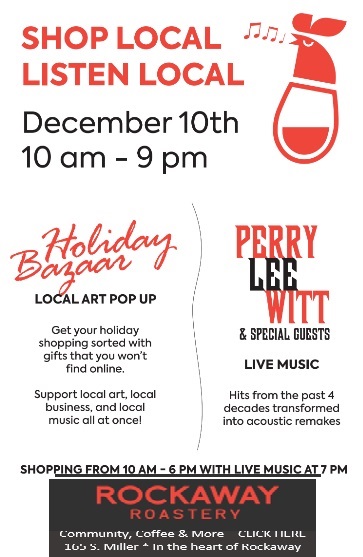 Today, we announced 457 new and presumptive COVID-19 cases. Sadly, this is the highest daily case count since the beginning of the pandemic in Oregon. We continue to see cases where seemingly innocuous activities – that we would not have thought twice about in the past—are fueling outbreaks.
Some examples of these cases include the following:
An Oregon county has 13 cases associated with four university outbreaks, including a Greek house and three athletic teams.
A county has 22 cases associated with three university outbreaks, including two Greek houses and a large back-to-school party.
Another county has an outbreak that now includes 19 cases. It started with a small group who met for a prayer group while some also participated in a sewing group. One of the household members has died. None of the people reported wearing masks. The cases range in age from young children to 80s.
Employees in a local company had an employee Labor Day party and now six employees are positive.
"While our recent modeling suggests that transmission may be waning, it also indicates that even a modest uptick in transmission can lead to an increase in daily cases – like the one we're experiencing now – which can quickly eradicate the progress we have made in subduing the virus," State Health Officer Dean Sidelinger said in a media briefing today.
We've all worked too hard beating back the tide of the virus to let that happen. We all know what needs to be done:
Stay at least six feet apart from people outside your household
Restrict your gatherings
Wear a face covering when you are outside the house or indoors where distancing can't be achieved
We've flattened the curve before, and we can do so again. As always, thank you for all you're doing to prevent the spread of COVID-19 in our communities.
Workplace outbreak reported in Clatsop County
An outbreak of 79 cases of COVID-19 has been reported at Pacific Seafood in Clatsop County. The case count includes all people linked to the outbreak, which may include household members and other close contacts to an employee. The outbreak investigation started on Sept. 15, but the initial case count was below the threshold for public disclosure.
Oregon reports 457 new confirmed and presumptive COVID-19 cases, three new deaths
COVID-19 has claimed three more lives in Oregon, raising the state's death toll to 542, the Oregon Health Authority reported on Friday September 25th.
OHA also reported 457 new confirmed and presumptive cases of COVID-19, bringing the state total to 32,314.
This is the highest daily case count since the beginning of the pandemic in Oregon. The new confirmed and presumptive COVID-19 cases reported are in the following counties: Benton (11), Clackamas (33), Clatsop (73), Columbia (7), Coos (3), Deschutes (17), Jackson (14), Jefferson (4), Josephine (2), Klamath (1), Lake (3), Lane (50), Lincoln (2), Linn (12), Malheur (20), Marion (58), Morrow (4), Multnomah (62), Polk (8), Tillamook (1), Umatilla (9), Union (4), Wasco (3), Washington (51), and Yamhill (5).
Safe + Strong Helpline launches
If you are looking for emotional support, there are more resources available.
Oregon-based nonprofit Lines for Life and OHA have launched the Safe + Strong Helpline at 800-923-4357 (800-923-HELP). The line offers free, 24-7 emotional support and resource referral to anyone who needs it  – not only those experiencing a mental health crisis.
The Safe + Strong Helpline is a response to the need for emotional support around disasters like COVID-19 and wildfires and was funded by the CARES Act. Callers are routed to a counselor who can provide emotional support, mental health triage, drug and alcohol counseling, crisis counseling or just connection.
OHA has also expanded its Safe + Strong education and outreach campaign to include behavioral health resources. A behavioral health landing page offers mental and emotional support information and resources as well as guidance for how to have conversations with loved ones who may be struggling.
"The ongoing pandemic along with multiple other stressors are affecting Oregonians' mental health," said OHA Director Patrick Allen. "Over the past seven months, we have seen incredible resilience from communities across the state, as we have come together to support each other in powerful ways. We hope Oregonians will reach out to get the support they need and share resources with others in their communities. It's OK to ask for support, and we want to make it as easy as possible to take the first step to get help."
Resources:
Safe + Strong Helpline: 800-923-4357 (HELP).
Safe + Strong: www.safestrongoregon.org/.
National Suicide Prevention Lifeline: 800-273-8255.
OHA announces health equity grant awards
OHA announced it had selected nonprofit organizations and tribal governments from throughout the state for health equity grants to address the disproportionate impact of the COVID-19 pandemic on Oregon's tribal communities and communities of color. The grants total $45 million, and a full list of the awardees can be found here.
OHA announced the availability of grant funding and opened applications to not-for-profit organizations statewide and Oregon's nine federally recognized Tribes and the Urban Indian Health Program on Aug. 18. OHA received hundreds of applications and has funded 205 organizations and tribes. Requests totaled close to $170 million, and not all applicants could be funded.
The grants focus resources on communities most disproportionately impacted by COVID-19 and programs that will address health and economic disruptions, food insecurity and housing and safety and violence prevention, among other aspects of need.
To learn more about this program, please visit https://www.oregon.gov/oha/covid19/Pages/equity-grants-covid-19.aspx
Wildfire-related Disaster Unemployment Assistance
The Oregon Employment Department has officially launched wildfire-related Disaster Unemployment Assistance (DUA). They are now accepting applications from people whose employment was directly affected by the recent wildfires and straight-line winds in these counties:
Clackamas
Douglas
Jackson
Klamath
Lane
Lincoln
Linn
Marion
You can find DUA applications, instructions, answers to frequently asked questions and more at the Oregon Employment Department's website: www.oregon.gov/EMPLOY/Disaster
DUA applications must be received by Oct. 23, 2020. It's important to note that anyone receiving any kind of unemployment benefits (UI, PUA, etc.) will not be eligible for DUA.
Helpful information for those who have been impacted by the wildfires can be found at unemployment.oregon.gov, and in this Wildfires FAQ.