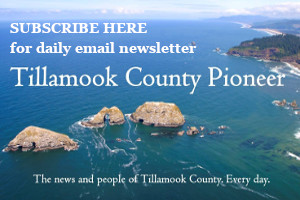 By Laura Swanson
The 4th of July holiday, Independence Day as it's often called, has many proclaiming their freedom and rights and there's been fierce debates about how we celebrate, show our patriotism and more that has continued the divisiveness. With our looming climate crisis, unprecedented heat wave and temperatures, weather extremes and more, it seems the focus should be on our INTER-dependence on the earth and each other.  So noted by Ginger Edwards a local tea farmer.  Here were some of her thoughts, and a feature on what she's harvesting now.  See a link at the end for more information about North Fork 53 Teas.

northfork53, From Ginger Edwards:
"Happy Interdependence Day. We belong to the Earth and each other. I know my independence sounds great in my head until I have to harvest a big stand of milky oats by myself. Then I am so grateful for the hands and hearts and conversations of my fellow humans, for the oats themselves, for the rain 🌧️ that makes growth possible, to the sun 🌞 for everything and the interconnected magic that makes it all thrive as one. More and more I find the extraction culture that holds independence as it's highest achievement to be based on a fallacy. Strength is in community, in diversity, in relationships and in deep complex compassionate, trust and interdependence. @lindsay.kaiulani who harvested these lovely oats and to @seaspellfiber and Scarlet Wren who helped as well! Fireworks of gratitude to all! 💥🌿✨🐝☕🎇"
At North Fork 53 teas, we are currently harvesting milky oats! These beautiful oat tops reach a stage before mature seed set when they release a milky looking sap that nourishes and soothes the nervous system.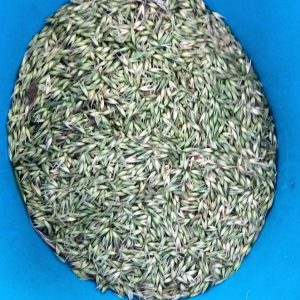 Milky oats are specifically indicated for folks who burn the candle at both ends, who are experiencing nervous exhaustion, burnout, long-term exposure to stress, trauma, panic, chronic fatigue, lack of focus and poor cognition, weak digestion, and other experiences of just kinda feeling fizzed out or overstimulated to the point of exhaustion. Basically me around July 1st.
The rich nutrient profile of milky oats directly nourishes the nervous system, gently strengthening the body over time and acting as a soothing balm for the spirit in troubled times.
Does this sound like a plant you need in your life? Try our Nap and Nourish Tea blend. It's where our 2021 harvest is going right now.
Also be sure to check out their new iced teas for a delicious refreshing herbal uplift.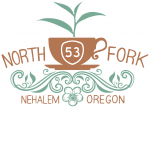 North Fork 53 teas are available locally at Wild Coast Goods in Nehalem, Wild Grocery in Manzanita or find North Fork 53 teas at the Manzanita Farmers Market every Friday through September.
https://www.northfork53.com/new-products-1