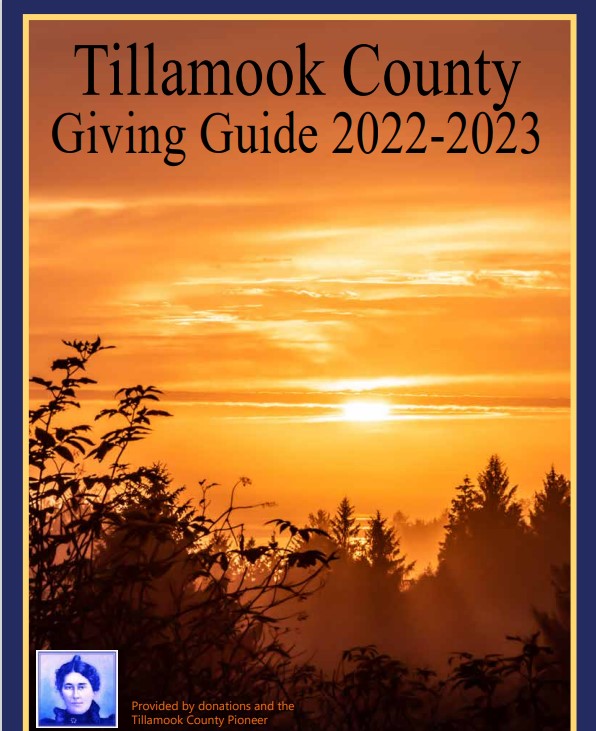 Bring in the New Year with the North Tillamook County community starting at 7 pm. Festivities will include a Gratitude Jar (see below to add your gratitudes) reading, a giving tree, food, music and costume prep for a Parade to the beach and back at midnight.  Bring musical instruments and noise makers to herald the New Year during the parade! This event is sponsored by Fulcrum Community Resources.
To get sparkled and dressed up for the parade, there will be a box of costumes to borrow from.  Or go to Heart of Cartm in Wheeler on Saturday, Dec 31, between noon and six.  They will have their workshop open and materials available to make fun costumes ala their famous Trashion Show.  Donations for use of the space and materials appreciated.  Or dress up at home before you come.
Soup and bread will be provided by Wild Grocery and Café in Manzanita.  The soup will be vegan and gluten free.
Pick a treasure from the Giving Tree of unwrapped gifts.  Bring an unwrapped gift to share.
All gratitude submissions from the 4th Annual North Coast Community Gratitude Jar project will be read aloud and stored in a community archive. What happens to your gratitude?  It ripples out and supports community spirit. To participate, visit one of our local Gratitude Jar hosts, and write who/what you are grateful for on the provided slips of paper, and place in the jar. Or submit to our virtual jar online at www.communitygratitudejar.com through December 30th. This is free for all ages to participate.  Hosts are Wild Grocery and Café and Cloud and Leaf Bookstore in Manzanita, Stockton's Lumber and North Coast Pinball in Nehalem and Heart of Cartm in Wheeler.
Start your New Year's Eve Day at Heart of CARTM, SATURDAY AT Noon – 6 PM
NYE Costumes Creation – The workshop is open 12-6 so you can get your costumes and noise makers ready for the New Year's Eve community celebration at Pine Grove starting at 7pm. Parade to the Beach at Midnight!
Heart of CARTM has lots of materials and tools to use. Donations for use of space are appreciated. Find Heart of CARTM in Wheeler at 395 C Nehalem Blvd. (Hwy. 101).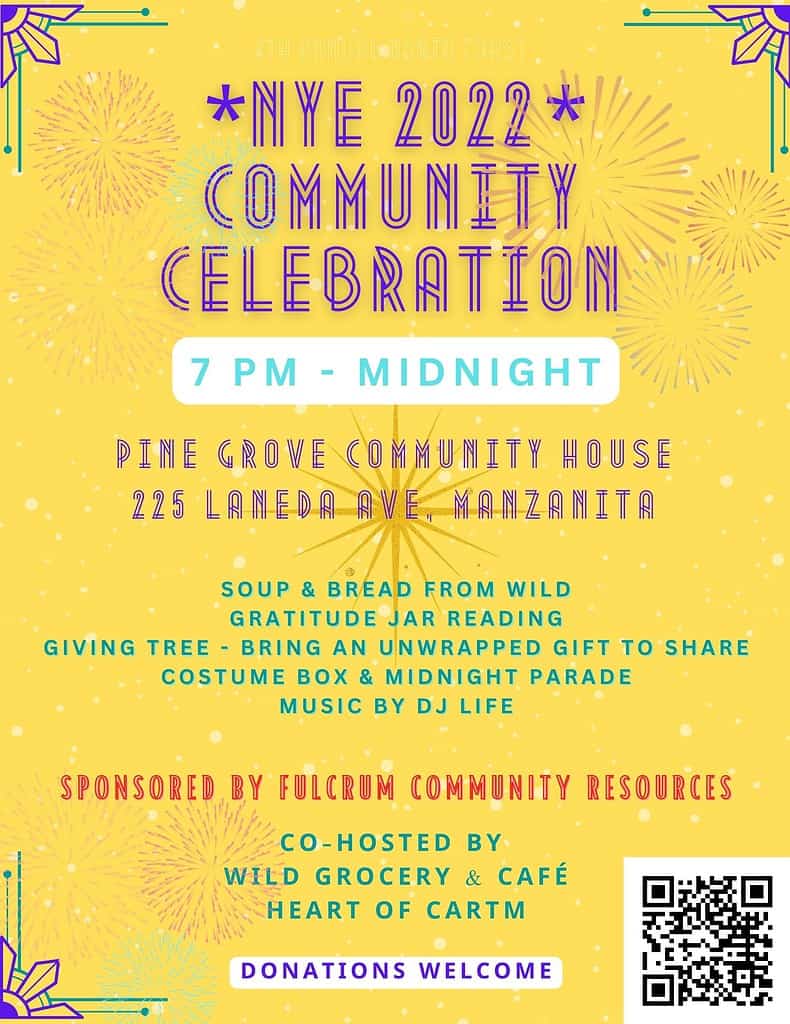 !!!  Come join us to ring in the New Year  !!!
Reminders:
Bring your gratitude.
Bring your instrument/noise maker for the parade.
Bring an unwrapped gift.
Bring your community spirit and positive vibes for a New Year filled with love and peace!
Donations welcome to cover costs.