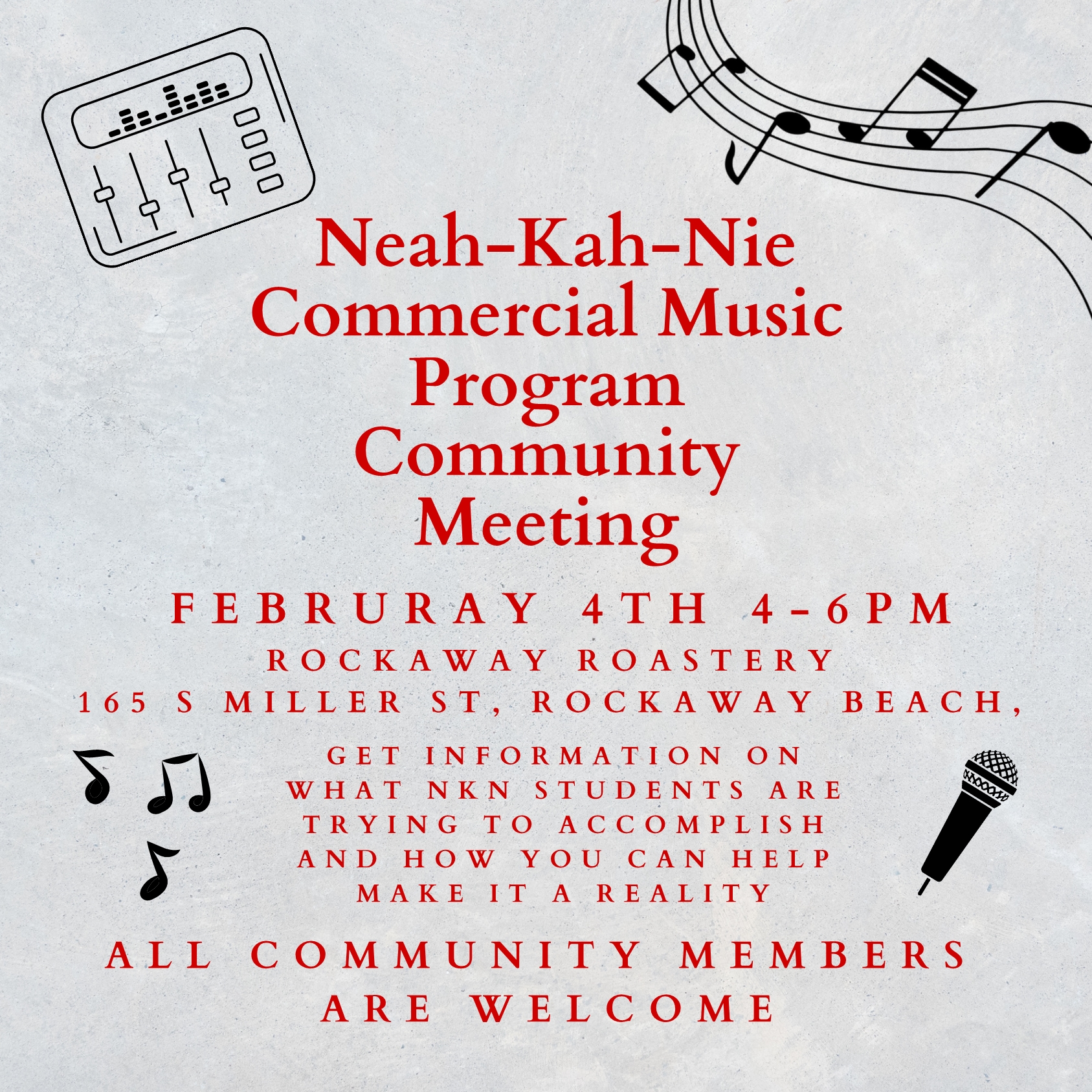 Happy Independence Day weekend! Are you ready for a parade? Rockaway Beach is … and that will kick off the holiday's events. An Air National Guard F15 flyover at 10:40 am will signal the start of "Celebrating Together Again." The parade assembles at the Neah-Kah-Nie School District and winds its way through Rockaway's neighborhoods, along N. Coral Ave. to S. Nehalem then along S. Beacon – are some good areas for viewing, through the US Bank parking lot to Hwy. 101 to S. Third Street.
The Pioneer will be broadcasting live on Facebook from the US Bank parking lot. You don't have to be on Facebook to watch the live event. Just click here https://fb.me/e/4C9ZpUR3G We will start broadcasting for the flyover and throughout the parade.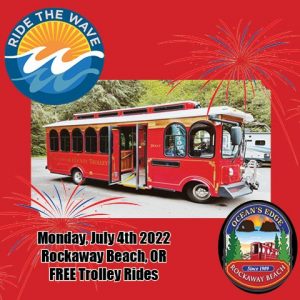 Are you attending the 4th of July Parade in Rockaway Beach? So is the WAVE's beautiful Trolley! After the 4th of July Parade, Holly the Trolley will be offering a FREE Shuttle around Rockaway Beach till 5 PM. Make sure to catch a ride!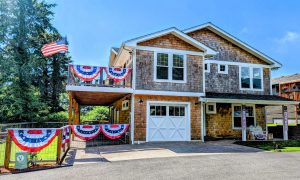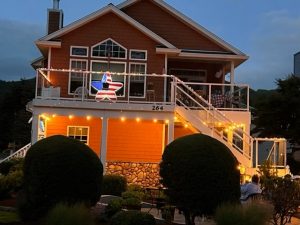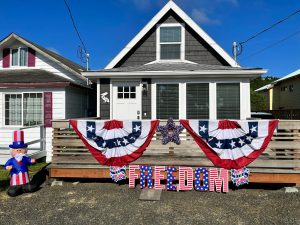 You can check out all of the decked out decks, porches and yards for decorated in red-white-and-blue for the 4th of July weekend. Here's the link to the Rockaway Beach Porch Parade. Thank you to all those who participated in our "Porch Parade" and decorated your house, yards, windows, porches, etc.
Enjoy these photos from around town. Winners will be announced today and they will receive their winner signs in their yards!
If you would like to drive/walk around town to view all the participants check out the porch parade map here: https://tinyurl.com/RBPorchParadeMap
Following the parade, be sure to get over to Phyllis Baker (Seaview) Park for the Firecracker Wiener National – wiener dog races to benefit Tillamook Animal Shelter start at 1 pm; and then down to the beach for the Lions Club Kids Activities at 1:45.
Be sure to stop by the Lions Club purple trailer for hot dogs and of course Parade Grand Marshal Annie Lommen's famous caramel corn.
The fireworks will wrap up the day's events at 10 pm.