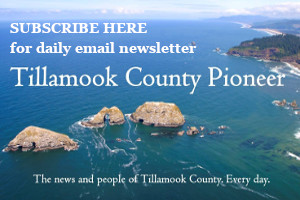 Dear Community,
The White Clover Grange Hall on Highway 53 is an important venue for our north Tillamook County community. It serves as a site for community events, winter farmers markets and holiday bazaars, workshops, seed exchanges, fundraisers, dances, concerts, and as a meeting and event space for area nonprofits. We host the annual Mohler 4-H Fair. We partner with and support multiple local nonprofits, including 4-H, Food Roots, Fulcrum Community Resource, The Rinehart Clinic, the Nehalem Bay Garden Club, the Nehalem Valley Farm Trust, OSU Extension, and others.
Our Grange Hall is turning 100 years old next year. The past few years we have focused on restoring and reviving the building by putting on a new roof, restoring the historic windows in our main hall, installing a new UV water treatment system, and making a variety of other repairs, upgrades, and improvements. Now we need to raise $10,000 to tackle one of our most pressing needs: extensive electrical upgrades throughout the building, particularly in our downstairs kitchen.
Thank you to everyone who has started us off strong with our fundraiser. We already have nearly $2,500 raised thanks to our community's generosity. Can you help us get closer to our goal?
This work is crucial to our ability to maintain our Grange Hall's longevity and will allow us to better serve as a venue for future events as well as adding new services. It will allow the installation of a commercial dishwasher so that we can reinstate for our community the "Event Kit" rental service formerly provided by CARTM, which provides reusable dishware and napkins for rent for use at events. We will also upgrade our safety features, installing a new fire alarm system and panic hardware on our doors, as well as making a number of other upgrades and repairs throughout the building.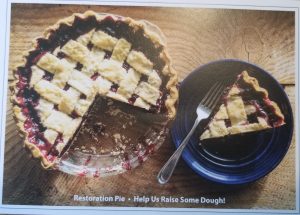 All of this is part of our long-term plan to update and modernize our historic Grange Hall so it can continue to serve as a community resource for another hundred years. Without the ability to co-host our usual North County Pie Day fundraiser this January with Food Roots, we are in particular need of our community's support to fund the full slate of these needed repairs and improvements.
Here is a "blast from the past" with 2020 Pie Day – in Three Parts:

Will you help?
You can learn more, make a donation toward this work, and track our fundraising progress by visiting https://donorbox.org/wcgrange. You can also share this campaign link with any friends or family you think would want to support the White Clover Grange, or go to https://whiteclovergrange.org/
OR – MAIL CHECKS to: White Clover Grange, 43010 North Fork Road, Nehalem, OR 97131
Thank you so much for all of your support, and please don't hesitate to reach out to Joel Caris at joel.caris@gmail.com with any questions.
Sincerely,
Vivi Tallman, Grange Master
Marie Scovell, Secretary
Joel Caris, Treasurer
Tammi Lesh, Member
Emily Dana, Member
Jennifer Childress, Member