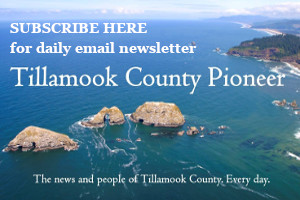 We know a lot of people are looking forward to celebrating Father's Day this Sunday, June 21. As Oregon starts to reopen, it may feel like things are back to normal. The reality is, we still have to be careful to avoid spreading COVID-19. Keep in mind that people 65 and older and those with chronic health conditions are at a higher risk of complications. If your dad is in a high-risk group or is not part of your household, you may want to make some adjustments to your regular Father's Day activities.
Here are a few ideas to help you celebrate your dad safely:
Small outdoor barbeque: If you want to show your dad your grill skills with a small gathering and he's not in your household, make sure to spread out and give each other plenty of room.
Play a game: For some friendly competition, play an online game with your dad or get outside for a round of golf if it's available in your area.
Take a virtual tour: Visit National Parks, tour Europe, or swim through a coral reef, all without leaving your home. Explore your dad's favorite destination safely.
Whether you choose to celebrate from a distance or with a small family gathering, just make sure to do it in a way that keeps your dad safe and healthy.
Oregon reports 206 new confirmed and presumptive COVID-19 cases, 1 new death
COVID-19 has claimed one more life in Oregon, raising the state's death toll to 188, the Oregon Health Authority reported Friday June 19th.
Oregon Health Authority reported 206 new confirmed and presumptive cases of COVID-19 bringing the state total to 6,572.
The new cases are in the following counties: Clackamas (23), Coos (1), Deschutes (3), Douglas (3), Hood River (2), Jefferson (4), Klamath (12), Lane (3), Lincoln (31), Linn (1), Malheur (1), Marion (20), Morrow (5), Multnomah (49), Umatilla (24), Union (6), Wallowa (1), Washington (17).
For more information, go to OHA COVID-19 website.