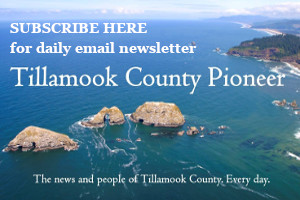 by Michelle Jenck, Year of Wellness Coordinator
Early Childhood Development is a big deal. Many health, behavior and learning concerns can be addressed during the earliest years of childhood, setting the stage for a healthier, happier and more successful adult life.
Because we don't know what we don't know, pre-natal care and annual well-child visits are key. It's important to seek out professional guidance to optimize maternal and child health through appropriate nutrition and developmental interaction. Knowing which milestones to watch for during those critical first five years of a child's life and receiving early intervention to address delays can be life-changing to a child.
Annual well-child visits to primary care providers may seem like a waste of time and money if a child appears to be developing normally but they are an opportunity to ensure both the family and the child have the resources they need to be successful. Providers and parents can consult the on-line "Ages and Stages" tool to assess a child's progress. Talking with your child's healthcare provider about behavior can also provide important information about a child's development.
Home visits for pregnant and new moms are also available through the Tillamook County Community Health Centers and CARE's Healthy Families program and provide a great way for families to learn ways to optimize their child's development.
Another great way to catch early developmental needs is through screenings. Children ages 2-6 can be seen at the annual Early Childhood Screening Fair, scheduled this year from April 18-20 at the Tillamook County Fairgrounds. At this FREE event, children receive 12 screenings including: Physical, Nutrition, Hearing, Vision, Child Development, Behavior, Dental, Speech and Lead. Families must call for an appointment: 503-815-2292. Door to door transportation can be made available upon request.
There are many great parenting resources available to help ensure kids are developing on track. A fun tool called VROOM, which can be found on-line or as an App, provides free downloadable daily activity tips for parents with children ages 0-5. Every day, research-based, age appropriate tips are sent to mobile phones encouraging 'brain-building moments' between parents and their children. Each tip is easy to do and is customized for each child based on their age. Caregiver-child interaction plays a very large role in a child's development. Vroom helps busy families incorporate brain-boosting moments into everyday activities.
Local parenting classes are also available. The next class is a 7-week long Active Parenting Class which will meet in South County on Tuesdays from 5:00-7:30 p.m., April 3 – May 15. Join other parents in learning about child development and what behavior to expect from your child at their age. You can also plan to increase your techniques to redirect bad behavior and re-duce stress in the family. Cost is $30.00 per adult and includes light dinner and materials. To learn more or to register, 503-842-8201 Ext 276 or JillV@tfcc.org.
YMCA to host Healthy Kids Day April 21
Healthy Kids Day is a national YMCA initiative to not only maintain but improve childhood health and well-being during the summer months. For so many school-age children, physical and cognitive activity and access to healthy food choices cease when the school year ends. Research shows that kids are prone to gain more weight and fall behind in studies when they don't get up, get out, and grow during the summertime.
This year we are excited to partner with NW Parenting and bring back BlockFest, a research-based parent-child exhibit that raises awareness of science, technology, engineering, and math (STEM) by learning through play. Two decades of research show that children build number and math skills from a very early age, and that those who are strong in early math skills excel in math in the later years.
By establishing year-round healthy habits, families who play and eat healthy together take preventative measures against chronic diseases, such as Type 2 Diabetes. To aid in this effort, Tillamook YMCA kicks off the summer by inviting local community partners to participate in Healthy Kids Day and promote programs and activities that encourage health and well-being in both children and families. Participants can expect to play games, engage in activities, and learn about the valuable health and wellness resources Tillamook County has to offer.
All attendees will receive a raffle ticket to be entered into a drawing for some great door prizes, including admission to the Oregon Zoo and Sky High Sports Trampoline Park! Healthy Kids Day is a FREE event open to the public and will take place Saturday April 21st 10:00 am-1:00 pm in the YMCA gymnasium located at 610 Stillwell Avenue in Tillamook. For more information call (503)842-9622.