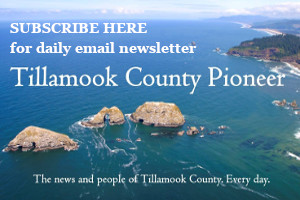 By Justin Aufdermauer
Executive Director
I love walking into the Chamber's new building at 208 Main and seeing a group of people gathered around the conference table upstairs engaged in a discussion, or their heads down pouring over materials. This is why we created this space, and it was an integral part of the Chamber Board's vision from the beginning.
If you've come to visit us recently, then you know we have a few nice tables with benches by the front window, some couches and oversized chairs towards the back and a conference table that seats about six. And of course there is also the space upstairs that is a work-in-progress business lounge. We did all of this on purpose to create meeting and workspace for businesses and contractors who need a place to gather with potential clients, or collaborate on projects. We felt that this was a need in our community that the Chamber could easily and efficiently address with our new location and a way to continue to foster downtown activity.
Originally these clusters of meeting spaces were geared toward non brick-and-mortar businesses, and while that is still our primary focus, it's a useful space for anyone who doesn't have their own conference room or who needs a quiet, clean location to conduct some business. Just last week a marketing group from Pacific Seafood was upstairs working around the table.
Our Chamber staff is also enjoying the new space and have been able to host meetings and events that would have been impossible at our former location. Mornings on Mainstreet happens here every month, and our last informative meeting regarding the Ireland trip was also held in our office. We helped the Rising Tide host a presentation and recruitment opportunity for new members – and in the future would be willing to potentially partner with other groups who need a functional space for their meeting or event.
For now, both our upstairs lounge and downstairs work spaces are on a first-come, first-serve basis. It's pretty low key, and we are excited to watch business grow in Tillamook and help stimulate that in any way we can. If you need to reserve the upstairs conference room, we will of course work with you on that. And eventually we will enclose the upstairs portion for added privacy for those groups.
My hope is that you will feel like this is your space and take advantage of it when appropriate – and that our business community will feel taken care of. It might alleviate the stress of not always having a place to meet clients, or provide a place to work for a few hours between projects. I encourage you to come check it out and see how it might be beneficial for your business or group.
For more information, contact the Tillamook Area Chamber of Commerce at info@tillamookchamber.org or call 503-842-7525.