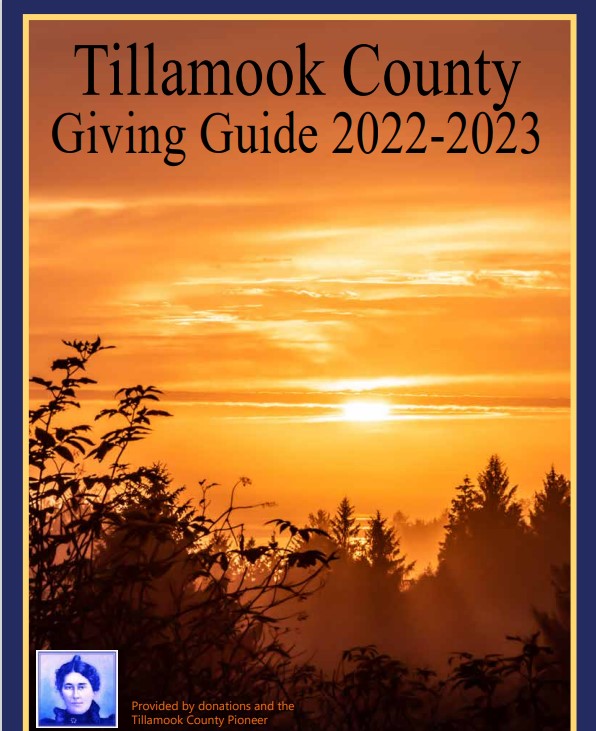 Last year the Nehalem Bay United Methodist Church gathered and distributed Christmas presents for kids in our community. The program is called "CHILD" (Christ's Hands In Loving Devotion) clearly stating the intentions of the program. This program is meant to provide Christmas presents to children whose parents are unable to stretch their dollars that far. These children could be yours, your neighbors, or children whose parents are working but money is going for heat, rent, electricity, all the necessities. Our Nehalem Bay communities, people both in and out of Tillamook County have been most generous with their giving. At this time this program is serving all children in Tillamook County. CHILD is asking that all gifts and cash you might be donating to this program be at the Nehalem Bay United Methodist Church by December 11th.
The CHILD tags are located in several businesses in the area. Trees with CHILD tags can be found at the Big Wave and Columbia Bank in Manzanita, The Bunkhouse in Nehalem, Rinehart Clinic in Wheeler, Grumpy's in Rockaway, the Parkside in Garibaldi, Bay City United Methodist Church and Umpqua Bank in Tillamook Tags are available at Nehalem Bay UMC.
The CHILD program is one of over two dozen nonprofits featured in this year's Giving Guide. Find out more about CHILD in the Giving Guide. Giving Guide_2018_06_4WEBxs (1)">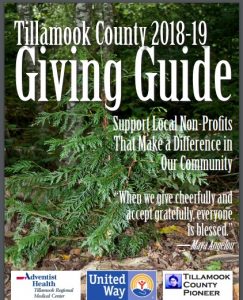 Occasionally tags are taken but not returned so we really don't know what we are missing until we sort and prepare the gifts for the parents to pick up. So, if someone just wants to give a gift, things like Legos (for boys and girls), matchbox cars, games, sports balls, art & craft supplies, nail polish & hair ties as well as bath sets can always go to fill in the gaps. "We will also be getting requests up to Christmas itself and try to have something for those kids, too," said program organizer Bobbie Mosher. "After we gather all the donations form the businesses we will organize everything and then know exactly what we need to go out and purchase. That is where monetary donations are a big help." A woman in the community makes Christmas stockings for each child which are filled with treats and trinkets; there is also make sure that there is a "family box" which contains wrapping paper, tape, paper towels, t.p., bath soap, shampoo as well and tooth brushes and tooth paste for each child. I hope People apply for this program for their children. Once a child is on the list they are given a tag. That tag lists the child's age, favorite color, clothing size, and what they would like for Christmas. If you are a business or organization that would like tags please contact Bobbie at nbumcchild@gmail.com.
Beyond the tags the CHILD Program can always use cash. We know not everybody can get out to shop-shopping for infants and teens is not always easy. Cash also goes to buy other things CHILD provides.
If you do pick up a tag and fill or partially fill the tag you can either return the presents to the place where you picked up the tag or bring it to the Methodist Church in Nehalem on either Friday or Saturday from 10 AM to 2 PM. If you would like a receipt for your donation please bring your receipt for purchases with you and leave your mailing address. A contact number for CHILD would be 503-368-5712. The mailing address for the Methodist Church in Nehalem is NBUMC, PO Box 156, Nehalem, Oregon, 97131, or email to nbumcchild@gmail.com.
What else do you need to know? Oh yes, food baskets for Christmas are being done by last year's organization, the Rockaway Beach Lions. Lions Food Baskets cover from Barview to Manzanita. This is also an important donation. During Christmas break, once out of school, parents are needing to feed their kids for almost 14 days. Families are given a great Turkey Dinner and all the trimmings, but they could also use food to support their family while out of school. To contact the Lions about either food or cash donations please call Ron at 503-355-2778. The mailing address for the Rockaway Lions would be PO Box 611, Rockaway Beach, Oregon 97136.
People with challenges are not always able to make the deadlines of the above programs. I've been told there are about 10 families that have not turned in their paperwork. Last year CHILD served 68 children from 28 families.
Thank you for your support of these vital community programs helping to fill the gaps for our most vulnerable, especially at the holidays.