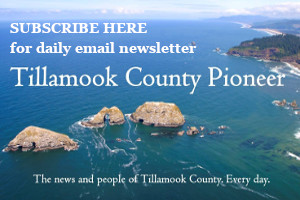 Grants, funded by room tax paid by overnight visitors, is part of the city's destination management plan
March 15, 2022. Thanks to support from the Rockaway Beach City Council, seven local businesses and nonprofits will benefit from a new tourism grant funded by the city's room tax revenues. The total amount awarded was $20,553.
Grantees include: Firecracker Wiener Dog Race Event, International Police Museum, Simply Charming store (Pennyfulness), Rockaway Beach Resort, Sea Breeze Ice Cream Shop, RB Little Store, and Troxel's Gem and Jewelry on behalf of the Rockaway Beach Old Growth Cedar Nature Preserve. Two more grant applications will be further reviewed by the city council.
"We've been fortunate during these last two years of COVID to have visitors invest in our local lodging businesses with multiple night stays and by spending money in our restaurants and retail shops," said Luke Shepherd, city manager of Rockaway Beach. "However, it's been tough for our business owners due to COVID guideline restrictions and staff shortages. Providing this grant was a way to show support to the hard-working people of this community."
In July, 2021 the Rockaway Beach City Council approved a destination management tourism plan developed for them by Tillamook Coast Visitors Association that included more emphasis on community development and eligible use of the room tax.
In 2003, the state of Oregon approved a statute that any new lodging tax imposed or increased after 2003 would be subject to a 70/30 split: 30% to be retained by the municipality collecting the tax, and 70% to be used for tourism-related facilities and/or promotion. A portion of the 70% of eligible funds in 2021-2022 fiscal year was used for the grant program.
Amy Blackburn, Deputy Director, and Finance and Grant Administrator Tillamook Coast Visitors Association managed the grant process, grant writing webinar, live Q&A sessions, and worked with the city manager and city council during the review stage.