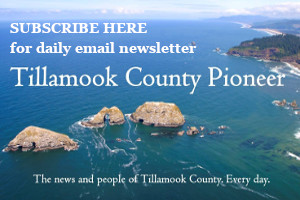 Want to catch your meal – go clamming – and then have a local chef treat to you a bowl (in a one-of-kind bowl from a local potter that you get to keep) of his smoked razor clam chowder? This experience from Shifting Tides on June 20th is for you! There are limited spaces.
This workshop will introduce students to intertidal ecosystems of the Oregon Coast. We will discuss tides, ocean conditions, and safety. We will be digging Razor Clams on the beach front in Seaside, OR. Students will learn about the different environments of various clam species as well as the clamming industry along the Oregon Coast.
After clamming we will venture to Osprey Cafe where owner and avid forager, Josh Bokish will make us his locally famous smoked razor clam chowder. Josh opened Osprey Café in 2014 after working in kitchens all over Portland. The café focuses on brunch favorites, with an international flair and a specialty in local produce and seafood. Foraged goods often appear on the menu; including mushrooms, sea beans, stinging nettles, seaweed, fiddlehead ferns and wild onions, to name a few. Josh is also an avid fisherman, crabber, barnacle gatherer and clam digger in his spare time.
Extra bonus, chowder will be served in bowls made by a local potter Michelle Valigura of Basalt Pottery in Cannon Beach. Michelle has created her own blend of recycled and foraged clay that is sourced from the cliffs of the north coast. She incorporates this mixture of clay into bowls and plates for daily use or an artistic showpiece. You'll even get to take the bowl home with you!
To register for the clamming workshop ($175.00 for 5 hour experience), clamming and clam chowder excursion sponsored by Shifting Tides, go to https://www.shiftingtidesnw.com/book-a-class