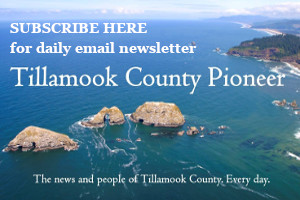 The Clatsop County Public Health Department is investigating a positive COVID-19 case involving an employee of the Bornstein Seafoods processing facility in Astoria.
Andrew Bornstein, company vice president, said the company was informed Friday, May 1 that one of its workers had tested positive for the COVID-19 virus. The company immediately contacted Public Health and shut down the facility. The employee's last day of work at the facility was Saturday, April 25, and he has been in self-isolation at home since April 27, Bornstein said.
The individual, a male between 40 and 49 years of age, is the seventh confirmed COVID-19 case in Clatsop County.
Public Health staff, in cooperation with Bornstein, are interviewing other employees of the facility to identify those who may need to be tested for the virus, and if necessary to be isolated and quarantined.