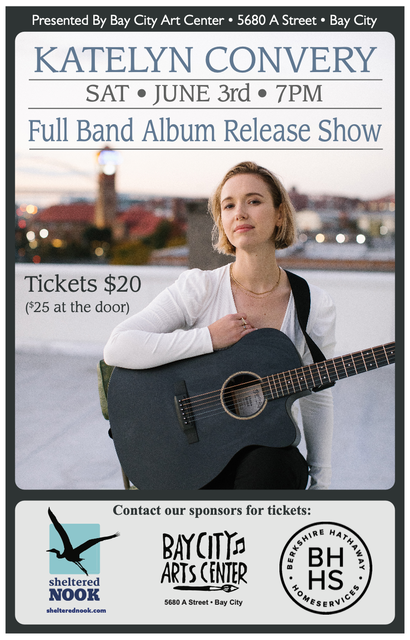 On Tuesday, January 28, 2020, there will be FERNS training session from 5:00 pm to 8:30 pm in the Hatfield Room at the main Tillamook County Library in Tillamook. All are welcome to attend this free event.
Many people who spend time on the North Oregon Coast are concerned about what is happening to its watersheds. One of the best ways to stay informed about what is happening is a website called FERNS. It provides day-by-day notifications about where and what kinds of forestry activities are taking place. Many people have asked for a training session to help them effectively use this website. Jason Gonzales, who is with Oregon Wild, has agreed to provide the training.
Also, he will give an update on the Forest Waters Protection Act (https://forestwaters.org/). NCCWP is enthusiastically supporting a statewide effort to put this measure on the November 2020 ballot. This FERNS training session is being organized by Peter Karnig pkarnig@gmail.com.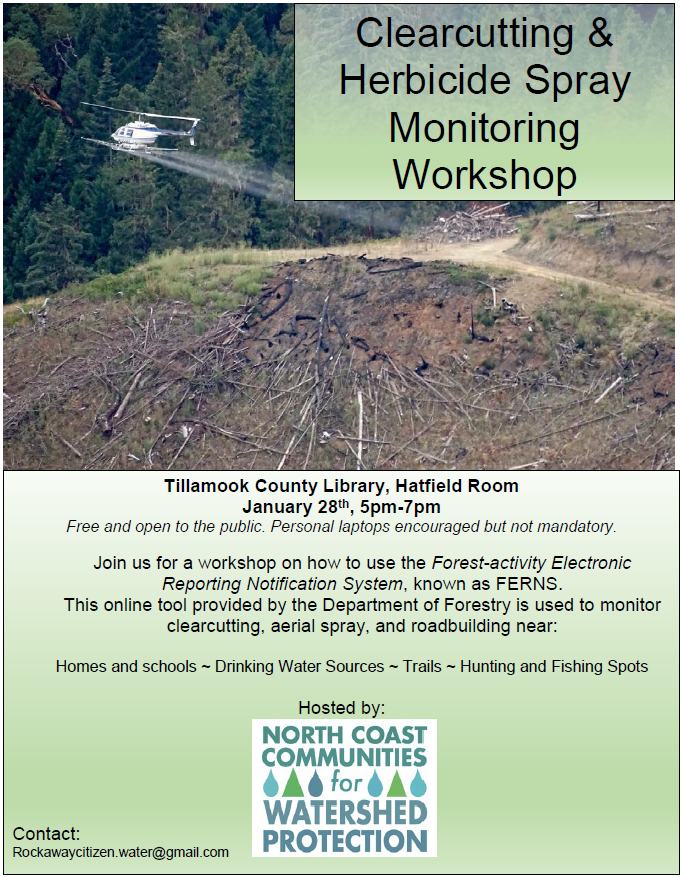 Our name, North Coast Communities for Watershed Protection (formerly known as Rockaway Beach Citizens for Watershed Protection), reflects our working together on a regional basis to insure that the air we breathe and the water we drink are safe.
https://healthywatershed.org/
https://www.facebook.com/rockawaybeachcitizens
Rockawaycitizen.water@gmail.com
North Coast Communities for Watershed Protection