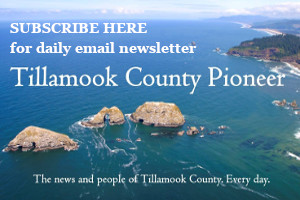 In South Tillamook County, Cloverdale's annual celebration will get the holiday weekend started with a variety of events on Clover's Day July 1st. Events will start with breakfast at the High School at 7 a.m. hosted by Nestucca Valley Athletic Supporters: Adults $8, Kids 5-12 $5, Kids 4 and under are free.
Fun Run/Walk (3K, 5K, 8K) starts at 9 a.m. with entry fee by donation to benefit Nestucca athletic programs.
Vendors will also be opening at 9 a.m. Some of the vendors planning on attending are Salty Cactus, Monkey Business, Twin Ranches, Modern Day Face Painter, and, of course, the Nestucca Lion's Club with their elephant ears.
The parade will start at 11 a.m. with Grand Marshall retiring Fire Chief, Kris Weiland. Following the parade will be the Show and Shine along Hwy. 101, music by Countryfied (from Sherman County), a small animal fair with Clover the Cow, and horse and buggy rides! Guest appearances by both the Dairy Princess and the Tillamook County Rodeo Queen.
Finally, celebrate Independence Day early with the backdrop of the beautiful Pacific City beach at dusk with the traditional fire works from Bob Straub Park.