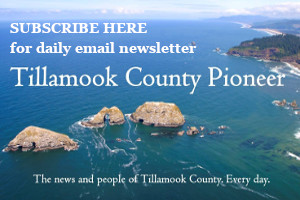 WARRENTON, Ore. — The Coast Guard rescued two surfers in distress near Indian Beach, just north of Cannon Beach, Saturday afternoon.
An aircrew aboard an MH-60 Jayhawk helicopter from Sector Columbia River safely completed two hoists and transported the surfers to the Sector in Warrenton where they declined medical care and were released.
Watchstanders at the Sector Columbia River Command Center received the distress notification from Seaside 911 dispatch at 11:47 a.m., and immediately directed the launch of the aircrew and a boat crew from Station Cape Disappointment.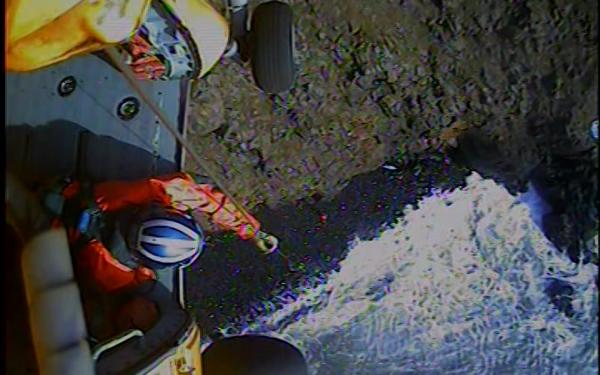 Click on the image to view video of rescue.
Both surfers were pushed by the surf into a nearby cliffside cove. The aircrew arrived on scene at around 12:15 p.m where they conducted 150-foot hoists to get the surfers to safety. The hoists were completed at 12:35 p.m. and dropped the surfers off at about 12:45.
The Station Cape Disappointment boat crew returned to base before arriving on scene.