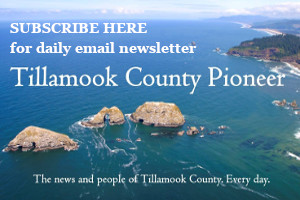 http://links.govdelivery.com/track?type=click&enid=ZWFzPTEmbWFpbGluZ2lkPTIwMTcwODA4Ljc2Nzg1MjkxJm1lc3NhZ2VpZD1NREItUFJELUJVTC0yMDE3MDgwOC43Njc4NTI5MSZkYXRhYmFzZWlkPTEwMDEmc2VyaWFsPTE3MTUwNDAyJmVtYWlsaWQ9bGF1cmFAbmVoYWxlbXRlbC5uZXQmdXNlcmlkPWxhdXJhQG5laGFsZW10ZWwubmV0JmZsPSZleHRyYT1NdWx0aXZhcmlhdGVJZD0mJiY=&&&100&&&https://www.dvidshub.net/video/542572/coast-guard-delivers-pumps-saves-boat-and-crew
WARRENTON, Ore. – The Coast Guard delivered three dewatering pumps, Tuesday morning to a commercial fishing vessel taking on water 66 miles west of Tillamook Head saving the boat and the crew, and is currently towing the vessel toward the Columbia River entrance.
A boat crew aboard a 47-foot Motor Life Boat from Coast Guard Station Cape Disappointment, located in Ilwaco, Washington, towed the fishing vessel Pura Vida and its three person crew back to the Port of Ilwaco, arriving Tuesday evening.
Coast Guard watchstanders in the Sector Columbia River command center received a mayday call from the captain of the Pura Vida, a 48-foot commercial fishing vessel at 3:36 a.m., reporting the emergency situation and reported all crewmembers were wearing life jackets. The Captain also reported the vessel is equipped with a life raft and survival suits.
The sector watchstanders issued an urgent marine information broadcast requesting assistance from mariners in the vicinity on behalf of the crew of the Pura Vida, which was answered by multiple commercial fishing vessels and two U.S. Navy warships.
An aircrew aboard an MH-60 Jayhawk helicopter from sector was launched as was the boat crew from Station Cape Disappointment. Upon arriving on scene the aircrew delivered a dewatering pump to the crew of Pura Vida. A second pump was delivered from the commercial fishing vessel Western Edge, a good Samaritan vessel on scene. A third pump was delivered by the crew of the MLB. The helicopter crew had to return to base shortly after delivering the second pump because of low fuel, but the situation was mostly stabilized and the MLB crew was nearly on scene.
The 52-foot Motor Lifeboat Triumph, also from Station Cape Disappointment, is underway to relieve the 47-foot MLB crew of the tow and will complete the tow into port.
The sea conditions on scene consisted of 6 to 8-foot swells and a cloud level of 800 feet.