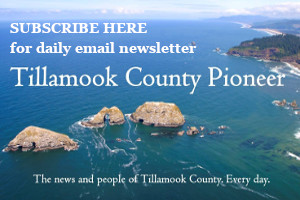 WARRENTON, Ore. — A Coast Guard aircrew and local agency partners responded to an injured 30-year-old female hiker, after she reportedly slipped 30 feet while hiking 650 yards from the Carson Hot Springs Resort along the Wind River in Washington, Sunday, March 11.
An MH-60 Jayhawk helicopter crew from Coast Guard Sector Columbia River, Warrenton, safely hoisted the hiker and transported her to medical personnel at Legacy Emanuel Medical Center in Portland.
At 10:17 a.m., watchstanders at Sector Colombia River received a request from Deputy Clifford, with the Skamania County Sheriff's Office in Stevenson, Washington, who requested a helicopter hoist. His office received a 911 cell phone call for help around 10 a.m., from a male hiker who had been with the injured woman when she slipped.
Emergency medical service personnel responded to the area and hiked to the woman's location. The injured woman had reportedly lost consciousness after she hit her head, but regained it around the time EMS personnel arrived. EMS personnel stabilized her and moved her about 50 yards to a clear location where she could be safely hoisted from.
The aircrew arrived on scene at 12:20 p.m. completed the hoist at 1:27 p.m., and transferred the woman at 1:55 p.m. to the hospital medical staff.