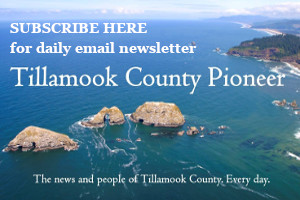 WARRENTON, Ore. — The Coast Guard is reminding commercial fishermen and the boating public to remember safe boating practices and honor crabber-towboat lane agreements as the presoak period for the commercial Dungeness crab season begins January 12 and the season begins January 15.
Coast Guard safety teams have already terminated three commercial fishing vessel voyages within the District 13 area of responsibility in the past 30 days for substandard safety conditions.
Important safety practices for all commercial and recreational boaters include:
All commercial crabbers and boaters working or standing on deck should be wearing a Coast Guard approved lifejacket
Check current and future weather conditions
Check and beware of changing sea conditions especially on or near the river bars – if it appears that bar conditions will prevent you from returning home please call your local Coast Guard station via VHF-FM radio for assistance
Ensure your (emergency signaling devices) "safety equipment are up to date and in proper working order, such as; life raft, immersion suits, EPIRB, and fire extinguishers"
Ensure crab pots are secure aboard your vessel and not overloading your vessel
Know your skill level and limitations
Coast Guard commercial fishing vessel examiners have been conducting dockside exams during the past several months to increase fleet readiness. Recreational boaters are encouraged to schedule a free safety exam with the local Coast Guard Auxiliary.
"Safety for individuals and crews aboard the Pacific Northwest commercial fishing fleet and recreational crabbers is one of the Coast Guard's top priorities and our safety teams will do everything in our power to hold the fleet to set standards," said Curt Farrell, commercial fishing vessel inspector, Coast Guard Marine Safety Unit Portland. "This year I want to encourage every commercial crab crew to review their 'Man Overboard' drill. Each fisherman should be confident of the rest of the crews ability to retrieve them from the water should they fall overboard. A recent casualty shows that discussing or simulating man overboard is not enough. Don't just learn to get your buddy out of the water, make sure he/she knows how to get 'you' out of the water. Have a 'practiced plan' that works."
Dungeness crab is a state enforced fishery and the Coast Guard will be assisting the Oregon State Police Fish and Wildlife Division and the Washington Department of Fish and Wildlife in protecting the fishery with routine Living Marine Resource patrols via Coast Guard patrol boats and aircraft.
Coast Guard search and rescue crews as always are ready to respond to any emergency situation that emerges.