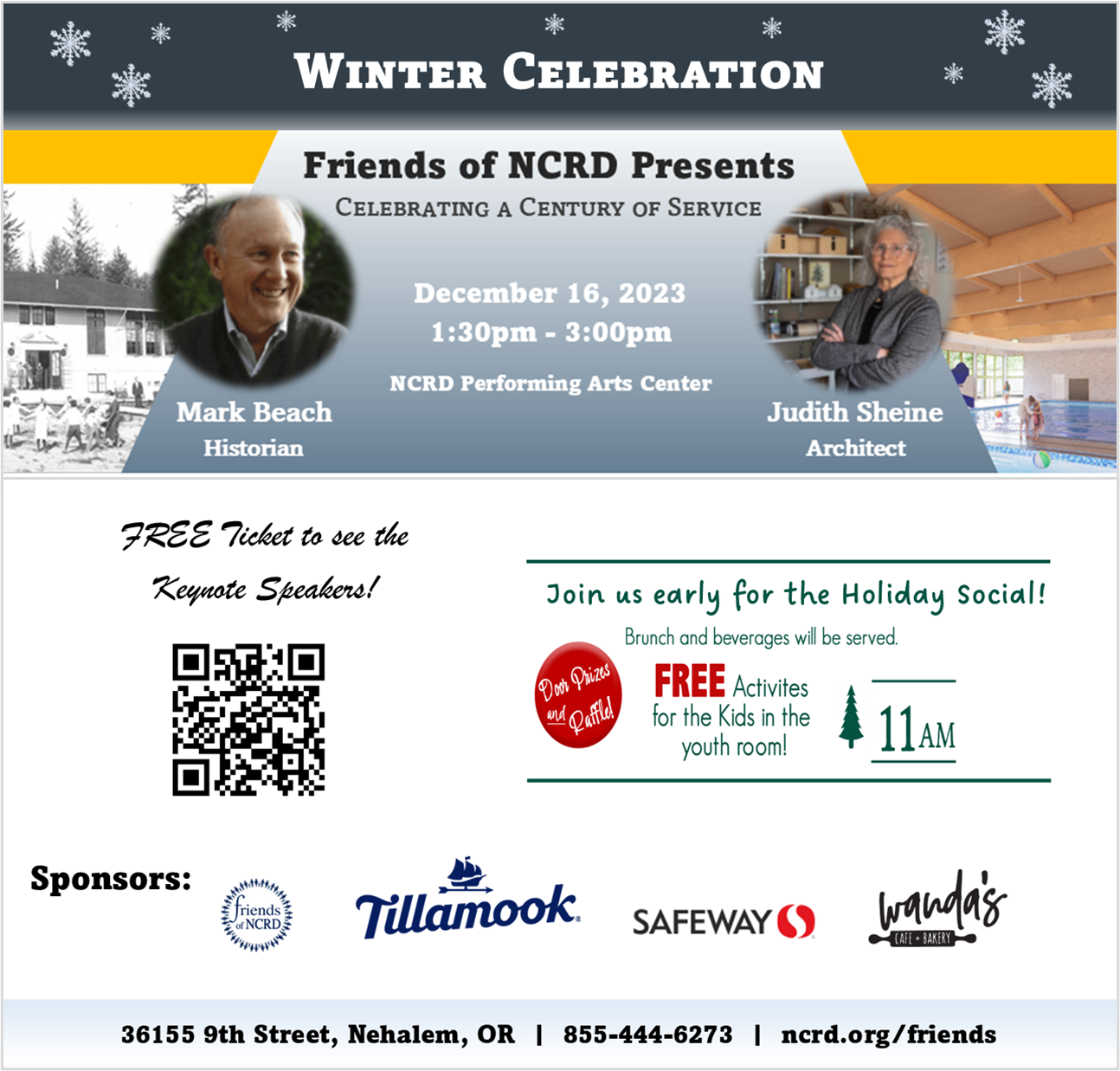 EDITOR'S NOTE: Here is the official Coast Guard press release with a few more details about the hikers rescued yesterday evening from Neah-Kah-Nie Mountain.
ASTORIA, Ore. — The Coast Guard rescued two hikers Monday from a coastal cliff in Manzanita.
Watchstanders at Coast Guard Sector Columbia River received an initial request for assistance from Tillamook County dispatch at approximately 7:22 p.m. that two hikers reportedly became stranded by the rising tide after venturing down from a higher, roadside vantage point.
A Sector Columbia River MH-60 Jayhawk helicopter aircrew diverted from a training mission to respond and arrived on scene at 7:44 p.m. A Nehalem Bay Fire Department high-angle rescue team, Manzanita Police and other first responders arrived on scene first and assisted in locating the hikers.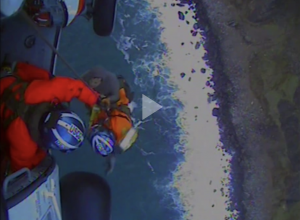 Lowered from the helicopter, a Coast Guard rescue swimmer completed hoisting the hikers at 8:30 p.m.
The aircrew transported the two from their stranded position to awaiting emergency medical personnel at nearby Neahkahnie Beach.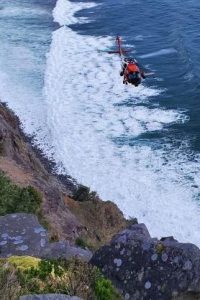 No injuries or medical concerns were reported.