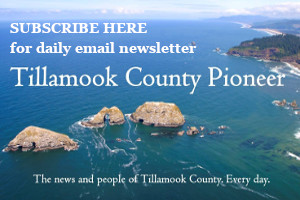 WARRENTON, Ore. – The Coast Guard rescued a mom and her two kids who were stranded in a canoe in Jetty Lagoon near Fort Stevens after they were reported overdue by the husband Sunday afternoon.
The mom and two kids were reunited with the husband at Fort Stevens with only minor injuries reported after a Coast Guard crewmember from Station Cape Disappointment exited the rescue boat and walked down a jetty to assist the three canoeists out of the canoe.
The husband and father of the overdue canoeists called 911 to report the missing canoeists who were last seen near Clatsop Spit in a green canoe. The call for help was relayed to Coast Guard watchstanders at the Sector Columbia River Command Center at 3:48 p.m., by Astoria 911 dispatch. The watchstanders issued an urgent marine information radio broadcast requesting boaters to be on the lookout.
A boat crew aboard a 29-foot Response Boat-Small II from Cape Disappointment was launched along with a helicopter crew aboard an MH-60 Jayhawk helicopter from Sector Columbia River. Clatsop County Sheriff's deputies responding to the UMIB located the missing family from a watch tower near the south jetty along the Columbia River and vectored in rescue crews.
The rescue boat crew was able to maneuver alongside the jetty despite shallow water and tied up to a piling about 100 yards from the stranded canoeists and then conducted the rescue by walking the jetty to the three people.