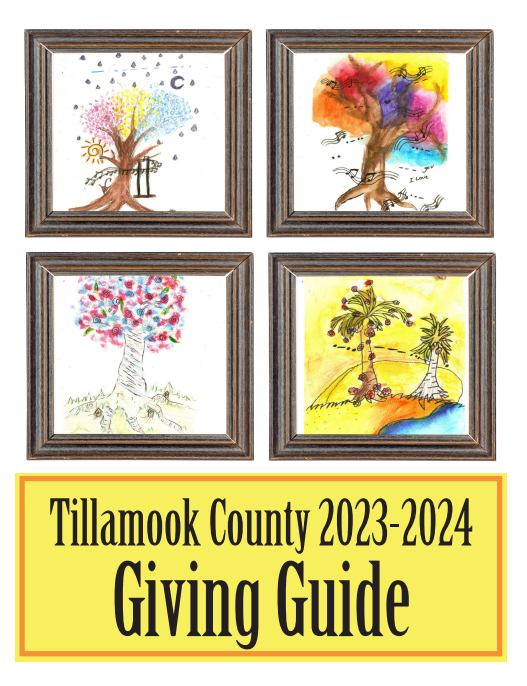 SEASIDE, Oregon — Columbia Pacific CCO, part of the CareOregon family of companies, announced investing $536,533 in grants to programs that help meet the growing demand for mental health care and substance use disorder treatment in Clatsop, Columbia and Tillamook counties.
The grants were part of the more than $1.5 million that we invested in 2021 to expand and enhance our region's behavioral health system. Our support helped strengthen programs serving children with developmental disabilities, expand services to individuals in recovery from opioid use disorders, integrate psychiatric services into primary care settings and increase community-based outreach, among other benefits.
"A common thread among all of the investments in these new and promising programs was their alignment with Columbia Pacific's ongoing work to enhance local resources and create opportunities for our members that support their goals related to behavioral health," said Thomas Bialozor, Columbia Pacific Behavioral Health Director.
Our Board of Directors approved the following grants related to behavioral health:
$141,573 to Tillamook County Community Health Centers (TCCHC) to continue a Columbia Pacific-funded program that in 2020 brought a psychiatrist to our service region for the first time in decades. Since Dr. Michael Redmond joined its staff, TCCHC has improved access to psychiatric services by boosting its capacity for same-day consultations between psychiatrist and primary care providers, in addition to giving patients the opportunity to schedule in-person or telehealth psychiatric visits within one to two weeks. Dr. Redmond also works half time with Tillamook Family Counseling Center and provides consultation to primary care providers in the county regarding psychiatric services. "Dr. Redmond's consultations, assessments, and commitment to trauma informed care have improved the quality of life for many of the community's residents," said Marlene Putnam, Administrator of the Tillamook County Health Department. "This incredible partnership will continue to promote education and skill building of providers in psychiatric medication management, increase accessibility and treatment options for patients, improve upstream treatment to reduce crisis intervention services and work to address and remove barriers to behavioral health services in Tillamook County."
$68,842 to Tillamook Family Counseling Center (TFCC) to expand and enhance its mental-health crisis response team by adding a full-time peer support specialist. Peer support specialists are trained mental health workers who have lived experiences with mental health challenges and/or substance use disorder. Although TFCC has several peer support specialists on staff, our grant will allow the organization to add a peer to its crisis response team for the first time ever. "While peer services are a common part of client care in Tillamook County, this has not been linked with crisis/emergency services," said TFCC Executive Director Frank Hanna-Williams. "This position will broaden our engagement in the community and with clients about the role of peer support specialists."
$99,529 to Providence Seaside Hospital Foundation to expand the health system's award-winning Better Outcomes thru Bridges (BOB) program to Clatsop County. The program's peer support and outreach specialists connect vulnerable individuals to mental health care, substance use disorder treatment and other support services, including housing assistance. In parts of Oregon, BOB has helped reduce frequent visits to emergency departments and inpatient hospital stays for people experiencing houselessness, substance use disorder and other challenges. "We are thrilled to bring the BOB program to Clatsop County," said Becky Wilkinson, Outreach Manager for Providence Behavioral Health and BOB Programs. "As a county with the highest rate of homelessness per capita in the entire state, there is a lot of work that needs to be done to help our most vulnerable community members access medical, mental health care and housing, and we look forward to working with our community partners to make this happen."
$226,589 to the OHSU Family Medicine clinic in Scappoose to expand it Medication Assisted Treatment (MAT) program. Over the last six years, the number of patients seeking the clinic's MAT services has risen more than eightfold (from 30 to 250). The clinic is now the largest MAT provider in Columbia County. MAT combines the use of medications with counseling and behavioral health therapies. "From the outset, our MAT program has focused on seamlessly merging the medical and behavioral health components of addiction treatment, while alleviating the stigma typically associated with accessing addiction treatment," said David Casey, a Behavioral Health Consultant with the program. "The funds from this grant will allow us to broaden our reach to all substance use disorders and reduce burdens on patients by meeting them in the community to help connect them with care."
At Columbia Pacific, expanding access to behavioral health care is one of our strategic goals. In addition to investing more than $1.5 million in behavioral health programs in 2021, we partnered with CareOregon to invest nearly $600,000 to stabilize our region's behavioral health workforce. Organizations used the funds as direct cash incentives to recruit and retain mental health providers serving the region's highest-need patients.
Read our Regional Health Improvement Plan to learn more about our strategic goals. Our health improvement plan was shaped by extensive community input about the needs in our region related to health care, behavioral health and social determinants of health. It guides both our clinical and community investments.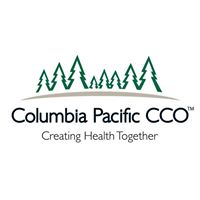 About Columbia Pacific CCO
Columbia Pacific CCO is proud to serve all Oregon Health Plan members living in Clatsop, Columbia and Tillamook counties. As a nonprofit coordinated care organization (CCO), we provide physical, dental and mental health care through a growing network of healthcare providers. Our priorities are guided by our local board of directors, community advisory councils and clinical advisory panel, and are informed by extensive community engagement. Columbia Pacific is committed to promoting the health of all those in our region. We focus on increasing access to language services, offering treatment for those experiencing substance use disorders, and fostering connections that promote social health. Columbia Pacific has offices in Seaside.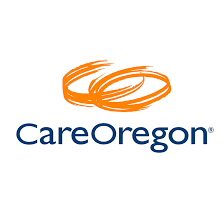 About CareOregon
For more than 25 years, CareOregon has offered health services and community benefit programs to Oregon Health Plan members. Today, we support the needs of just over 500,000 Oregonians through three coordinated care organizations, a Medicare Advantage plan, a tribal care coordination program, a dental care organization, and inhome medical care with Housecall Providers. CareOregon members have access to integrated physical, dental and mental health care, and substance use treatment. We believe that good health requires more than clinics and hospitals, so we also connect members to housing, fresh food, education and transportation services. CareOregon is a mission-driven, community-based nonprofit with offices in Portland, Medford and Seaside, Oregon.