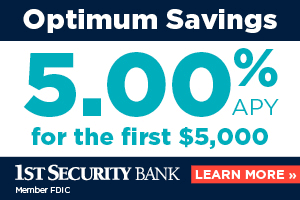 We know parents have questions about what school will look like in Oregon during COVID-19. Join OHA  Wednesday, Sept. 2 at 12:30 p.m. to have your questions answered by representatives from the Oregon Department of Education and the Early Learning Division, as well as our state health officer, Dr. Dean Sidelinger. Sign up to get a reminder for the event on OHA's Facebook page.
Hood River and Multnomah counties off 'watch list'
Governor Kate Brown announced that two counties — Hood River and Multnomah — have succeeded in reducing the spread of COVID-19 sufficiently enough to be removed from the County Watch List.
"We continue to see counties working diligently to reduce the spread of COVID-19 in their communities—to the point where two more counties now come off the Watch List. I want to applaud county officials and community members in Hood River and Multnomah Counties for their efforts in curbing community spread of COVID-19," said Governor Brown.
Counties are placed on the Watch List when COVID-19 is spreading quickly and public health officials cannot trace that spread to specific sources—creating a potentially dangerous dynamic. Specific markers of this rapid community spread include when there is a sporadic case rate of 50 or more per 100,000 people in the last two weeks and the county has had more than five sporadic cases in the last two weeks (sporadic cases are those that cannot be traced to a source; they indicate community spread). Counties remain on the Watch List for a minimum of three weeks and until their sporadic case rates drop below these thresholds.
The County Watch List allows the state to prioritize resources and assistance to counties that are seeing the broadest spread of COVID-19. When a county is placed on the Watch List, the Oregon Health Authority increases monitoring and communication, and deploys additional technical assistance and resources, such as epidemiological support, case investigation, and contact tracing help.
Governor Brown added, "While no counties are being added to the Watch List this week, it's still important that all Oregonians remain vigilant in protecting themselves and their friends, families, and neighbors from this disease. This means keeping up with physical distancing, wearing a face covering, staying home when sick, and washing your hands often," said Governor Brown.
No counties have been added this week. This brings the total number of counties on the Watch List to six: Baker, Jackson, Jefferson, Malheur, Morrow and Umatilla.
Conversation starters: COVID-19 and expectant parents
Expecting a baby during a pandemic adds a new dimension to the stress of pregnancy.
Friends and family may want to throw a baby shower or get together for visits that you aren't comfortable with. Those conversations can be difficult, but you can set parameters for gatherings that feel right for you. And there are creative ways friends and family can keep in touch and provide support, such as phone calls, video chats, care packages and doorstep meal deliveries.
For new and expecting parents, here are some conversation starters to set boundaries with your friends and family about your new baby:
We've decided to stay isolated until the baby comes since being pregnant can put my partner at increased risk for serious illness from COVID-19. We're happy to chat or play a game online if you want.
I am going for daily walks around the neighborhood; maybe we can meet for a physically distant chat before or after.
We're trying to limit the risk of any of us catching COVID-19 whenever we can, especially with the baby coming. What do you think about visiting on a video chat? Or we could just be old-fashioned and chat on the phone!
Workplace outbreak reported
An outbreak of 25 cases of COVID-19 has been reported at Milgard Windows and Doors in Washington County. The case count includes all persons linked to the outbreak, which may include household members and other close contacts to an employee.
The outbreak investigation started on Aug. 21, but the initial case count was below the threshold for public disclosure. State and county public health officials are working with the company to address the outbreak and protect the health of workers.
Oregon reports 301 new confirmed and presumptive COVID-19 cases, 9 new deaths
COVID-19 has claimed nine more lives in Oregon, raising the state's death toll to 447, the Oregon Health Authority reported Friday August 28th.
OHA also reported 301 new confirmed and presumptive cases of COVID-19 , bringing the state total to 26,054.
The new confirmed and presumptive COVID-19 cases reported are in the following counties: Baker (1), Benton (1), Clackamas (27), Coos (4), Deschutes (7), Douglas (3), Jackson (14), Jefferson (3), Josephine (1), Klamath (4), Lane (10), Lincoln (4), Linn (5), Malheur (37), Marion (43), Morrow (9), Multnomah (72), Polk (9), Umatilla (20), Union (2), Washington (20) and Yamhill (5).